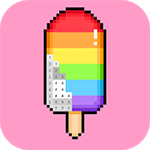 Ahoy there me lads and lasses! Yer friendly app pirate is here to satisfy yer craving for another app review. Aside from booty hunting, drinking rum and playing with me pets, one of the things that me love to do is anything related to art. Aye, this bucko is also an artist by heart. Me used to paint when I was a little lad. Well, it's been a while since me painted and because me always busy finding treasures, me artistic skills have tarnished. Good thing there are apps that slowly introduced me to art again and one of them is the app that we have for review today. 'Tis called Paint by Number – Pixel Art, Free Coloring Book by Beetles Games Studio. Listen up me hearties as we are about to start.
Pretty graphics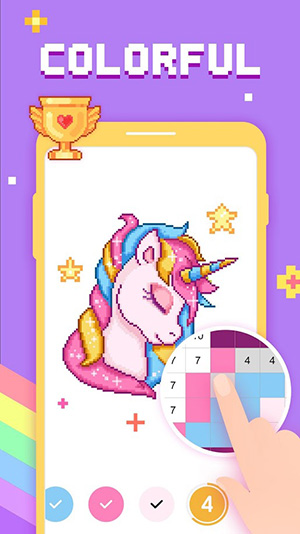 There are several paint by number types of games but this app is one of those with the prettiest graphics around. The colors are more on the pastel side. The images are also cute that include butterflies, rainbows, unicorns and mermaids. There are numbers on the different parts of the image that correspond to specific colors. All you need to do is tap the correct number and tap the right area to shade it. The color options will be at the bottom of the image that you are about to color.
Several pictures to color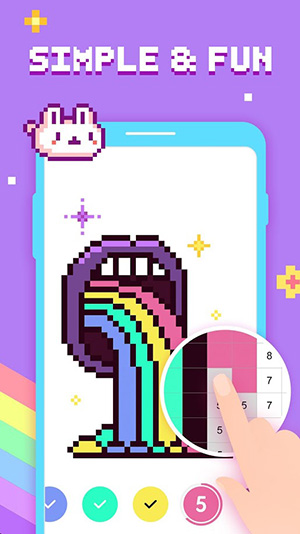 There are over a thousand of images available to color as of this writing. More pictures are being added each day so you can expect several hours of fun coloring time with this app. It's also free to download although it comes to advertisements, which is fine since they do not affect the overall experience in using the app.
Library may take time to load
One of the drawbacks that you may experience using this app is that there are times that the library of images may take time to load. This is true especially if your phone doesn't have enough space or is already slow without it. There are times that it may also freeze so you have to restart the app in order to use it.
Some of the numbers are not there
As mentioned, there are numbers on different areas of the image that will serve as your guide on what color to put on them. However, there are some images that contain numbers that are not on the color options. For example, one picture has an area with the number "11" whereas that number does not show on the color options.
Thumbs up
Paint by Number – Pixel Art, Free Coloring Book is free to download and it has one of the prettiest graphics. There are also thousands of pictures to color and new ones are added each day.
Thumbs down
The library of images take time to load and there are times that the app may also freeze.
The verdict
Although Paint by Number – Pixel Art, Free Coloring Book may have some problems when loading the images, it's still worth trying, especially if you love coloring apps. It has pretty graphics and there are also many images awaiting for you to shade.