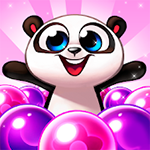 Yo, ho, ho and a bottle of rum. Ahoy there me lads and lasses! I hope ye all are having a good day because this bucko is certainly having an amazing one. Me and some of the crew dived down Davey Jones' locker and not only did we survive the dangerous dive, but we also found great treasures. The buccaneers are now waiting for me for the party. They already started drinking rum and singing. I will join them shortly after I shared with ye another app review. The app that we will talk about is called Panda Pop! Bubble Shooter Saga & Puzzle Adventure by Jam City Inc. Avast ye and let's begin.
High quality graphics and lively sound effects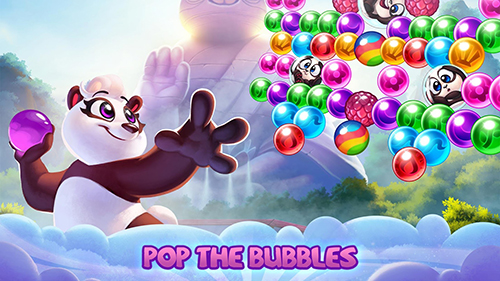 The images used are high in quality and they are adorable, especially the baby pandas that you are going to save. There are different colors of bubbles to pop in order to free the baby pandas. As of writing, the first stage has a Christmas theme, which is in time for the holiday season. There are different backgrounds as you reach different worlds. You need to pass a specific level before you can unlock the next stage and have a different background. The background music and sound effects, especially when popping out several bubbles are fun and exciting.
Classic shooter with a twist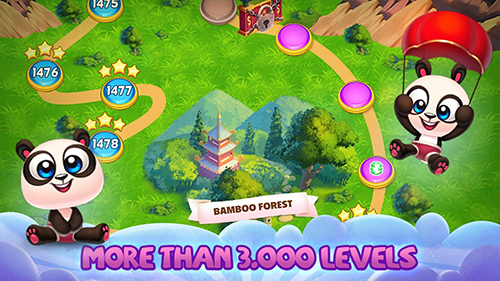 It's the classic shooter game that you loved with a twist. Like the usual shooter games, you have limited number of bubbles that you can use to hit the bubbles on top and pop them. There is also a goal that you need to hit to move to the next level. What makes it different is that you need to free baby pandas in the game and the number of pandas to free depends on the goal set to you for the level you are playing.
Difficulty level increases
There are thousands of levels to play and the level of difficulty increases on each level. Some of the higher levels are too challenging to pass that it's as if you are forced to make an in-app purchase of the power ups to complete them. However, it's still up to you if you wish to purchase with real money or just continue playing the game until you solve the puzzle.
It's free but with ads
You can download the app for free and you can continue playing with the levels without spending real money. However, as you would expect on free games, this one also comes with advertisements. However, they are not intrusive so you can still focus on playing the game.
The good
Panda Pop is free to play. It lets you enjoy the classic shooter game that you loved but with a twist and with superb quality graphics. There are thousands of levels to complete giving you plenty of playing time.
The bad
It comes with advertisements and some of the higher levels are next to impossible to complete.
The verdict
If you are looking for a game that will keep you occupied, Panda Pop! Bubble Shooter Saga & Puzzle Adventure is something to add in your list as it has thousands of increasingly challenging levels to complete. It's free so you don't have to spend real cash to play it.