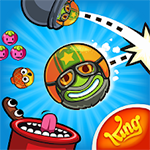 Ahoy there me lads and lasses! It's me again, yer favorite app pirate ready to provide ye with another fun review straight from the seven seas. Aye, the crew and I are currently sailing, but the good old Jolly Roger is stable so I can write a review without difficulties. Are ye ready me hearties? Get to know more about this app called Papa Pear Saga by King and see if it's something that ye may be interesting in playing.
Adorable Graphics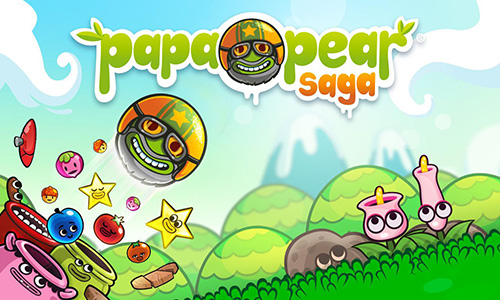 Papa Pear Saga is a free to download and play game from King, which is the same developer of the popular games Farm Heroes Saga and Candy Crush Saga. If you know the said games, you would know that they have charming graphics. You will not be disappointed with the graphics of this app as the developer also did an amazing work. From the different colorful worlds to the various objects where you can bounce in, everything is detailed and an eye-candy. Even the buckets at the bottom of the game window look cute.
Casual Shooter with a Twist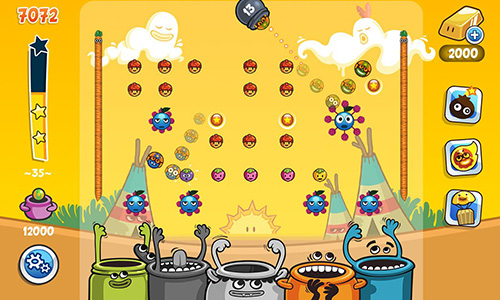 It has the same game idea as a classic shooter game but it comes with a twist. You will be shooting from a tank with a minimum number of shots. There are various goals on each level, which you need to complete to move to the next level. There are a variety of missions so you will feel challenged and it would not feel repetitive. More objects are also unlocked as you progress in the game, making it more interesting.
Some Levels Too Difficult
The level of difficulty increases as your game level also increases, but most of the levels are not impossible to complete. There may be some levels that you may need to try a few times before you can complete, but you can still finish them. However, there are very few levels that seem too difficult to pass without using boosters. The free boosters are only limited so be careful on when you use them. You might be stuck on those really difficult levels if you don't have them, unless you make an in-app purchase for boosters. You also do not earn coins so you don't have game currency to use for making in-app purchases.
The Ups
Papa Pear Saga is a free to download and play game so you don't need to spend anything to get it. It has adorable graphics and it offers a twist. The game is also fun and entertaining. The levels get more challenging, more objects are unlocked, and the goals vary so it doesn't feel repetitive.
The Downs
There are a few levels that seem too difficult to complete without the use of boosters. You do not earn coins or game currency that can be used for making in-app purchases.
The Verdict
Papa Pear Saga is highly recommended for those who are looking for fun and entertaining casual shooter game with adorable graphics. There may be a few levels that are so difficult to complete without boosters, but generally, it is a fantastic game that you must try.