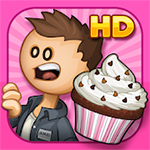 Yo, ho, ho, and a bottle of rum! Ahoy there me lads and lasses! This old salt had a fantastic dive down the ocean. Me found this treasure that is like no other. It's not diamond, pearl, jewelry, or gold, but it's an amazing baking book that had plenty of premium and mouthwatering recipes from different baking masters all over the world. It's a treasure for me because ye know hearties how me love preparing something in the kitchen, and aye, that includes baked goods! Me found it in the right time because I was playing this app a few weeks ago that made me want to bake cupcakes again. Aye, that's the one that we will have for review today. The title of the game is Papa's Cupcakeria by Flipline Studios. Batten down the hatches and let's begin with the review.
Requires time management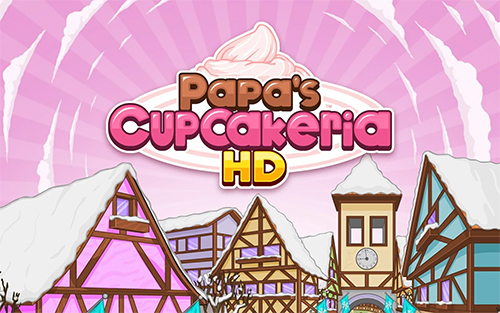 If you love games that will challenge you in managing your time, this is one of the apps for you. Unlike other restaurant or bakery games where you just need to click on the orders of customers, this app will require you to do everything from taking orders to baking the cupcakes and serving them. You will be in charge of the different stations, making it more challenging. Not only you need to serve them as quick as possible, but you also need to be accurate on what you serve them because they will be very specific or detailed with the ingredients they require.
Adorable graphics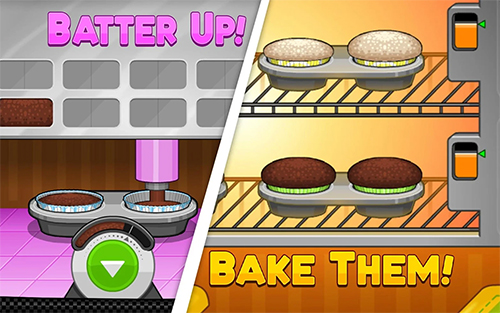 Generally, the graphics is adorable. The ingredients are pretty and they make the cupcakes gorgeous. There are also 96 different customers that have their different orders. You will not get easily bored looking at the same customers and getting the same orders over and over again. Before the game starts, it also shows the environment outside the cupcake shop, where there are people walking and sitting on the bench. It gives you that sense of reality.
Many things to unlock
The game comes with several items to unlock, which makes it more interesting. Some of these things include costumes, ingredients, and decorations around the shop. You can also customize your character and everything is fine, except the eyes look weird and somewhat scary. This is one small room for improvement that the developers may want to consider on their next upgrade.
Comes with mini games
There are also mini games that you can play, which are not only for added fun, but it would help you earn more in-game currency for purchasing things. However, this game is only for tablet users, so if you are using a cellphone or computer, your device will not be compatible.
Thumbs up
Papa's Cupcakeria is a fun and challenging game to play that will require your skills in time management. You must be able to multi-task to earn more. It also has gorgeous graphics and it comes with several things to unlock.
Thumbs down
It's only available for tablet and the eyes of the characters look weird and scary.
The verdict
If you have a tablet and you are looking for an enjoyable time management game, Papa's Cupcakeria is recommended. You will love its pretty graphics and the many things that you can unlock in the game like ingredients, costumes and decorations.