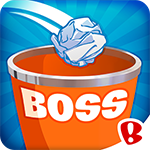 Ahoy there me hearties! It's me again, yer favorite app pirate, back from another adventure from the seven seas. Ye see, this old salt used to be a naughty little lad. I remember me and me friends used to throw paper at the back of me teacher when she was not looking. Har, har, har! The app that I will share with ye maties today reminded me of those old days. 'Tis called Paper Toss Boss by Backflip Studios. Avast ye and let's begin.
Fun Graphics and Animation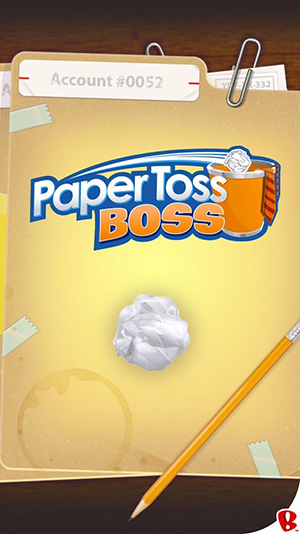 There are other toss paper apps around but most of them are not in 3D. This one is making it better when it comes to graphics. There are also various environments that are detailed so you will not get bored seeing the same surroundings over and over. The items you throw are not limited to papers, as there are various objects to choose from that you can throw, although these ones need to be unlocked. There are also moving targets, and burning materials for throwing, which add fun to the game.
It Will Keep You Occupied
Paper Toss is a classic and casual app that is a good time waster. Considering that it's a simple game, it can help you occupy your mind, especially when passing time. It's also kind of addicting because you would want to keep on trying to toss the item to where it should land.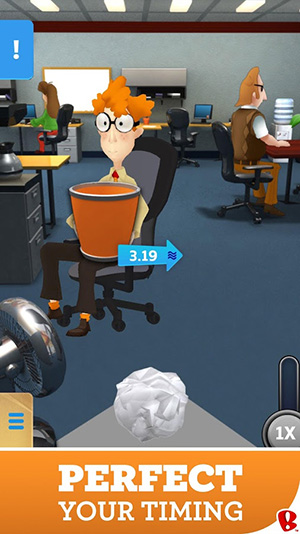 Easy to Play, Hard to Master
The gameplay of this app is pretty basic. You need to toss the item to the goal; some are stagnant, while some are moving. While this may sound easy, you may find it challenging because you also need to consider the direction, and speed, as well other things that may affect you hitting the goal.
Free But Comes with Ads
Paper Toss Boss is free to play. You can download it without spending anything so there is really nothing to lose in case you end up not liking the game. However, with the recent update, the problem now lies on the advertisements. There are pop-up advertisements that affect the overall game experience. It's understandable that developers monetize their apps through apps, but it could have been better if they are placed strategically instead of popping up randomly and ruining the game.
The Ups
Paper Toss Boss is a free to play and fun game. It's easy to learn how to play it, yet it has the right amount of challenge, making it more enjoyable. It also has adorable graphics, and there are also animations like moving targets and burning papers.
The Downs
This game comes with advertisements that can be obtrusive as they pop-up when playing the game
The Verdict
The advertisements that pop-up while playing Paper Toss Boss can be annoying. However, this is a minor drawback considering that this app is free, easy to play but challenging, and fun. We recommend that you give it a try if you're looking for a casual game to play.