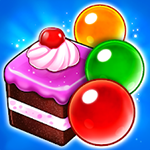 Yo, ho, ho, and a bottle of rum. Ahoy there me lads and lasses. Me and the crew just watched a pastry making contest and that inspired me and baking some cakes and cupcakes. The buckos loved the finish product. Aside from cooking various dishes, me really have interest in baking. When I was a kid, me wanted to be a pastry chef. The app that I will share with ye buccaneers also has something to do with pastry. 'Tis called Pastry Pop Blast by RV AppStudios. Avaste and let's start with the review.
Eye-catching graphics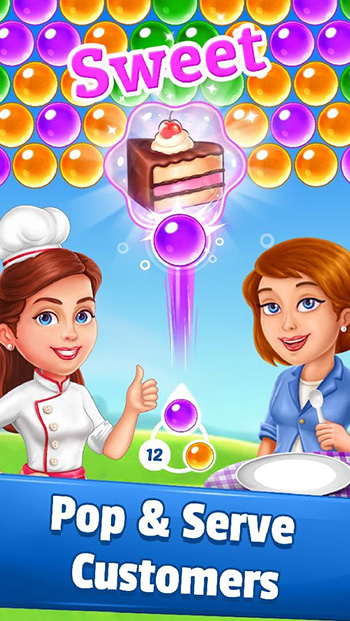 Pastry Pop Blast is a 3D game with adorable graphics. If you have played popular games like Candy Crush before, the images will remind you of those games. The colors are bright and the images are top quality. There is also a map that contains each level. You will move to the next level after completing the previous one. The surroundings in the map is also an eye-candy with pastry shops and al fresco dining with green trees and pretty flowers.
Classic with new features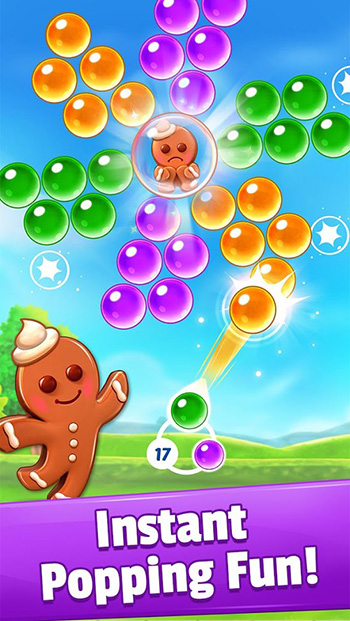 The basic gameplay is the same as the classic bubble shooter that you know. You have certain a number of bubbles that you can use to shoot the bubbles of similar colors on top. This game also has new features that are not present on the old bubble shooters. You can switch the color of the bubble used for shooting and there are various power-ups to collect aside from popping the pastries. There is a goal to achieve on each level to clear it like specific number of pastries to collect.
Free with non-intrusive ads
This app is available to be downloaded for free. Although there are in-app purchases, you can still continue playing the game. However, you can easily lose your lives on the harder levels, and it takes time to replenish them. You will need to wait longer before you can continue playing, unless you make an in-app purchase. There are advertisements but they are not intrusive.
Expensive VIP subscription
It also comes with a VIP subscription of $24.99 per month. The price is too high for a game, especially it's monthly. This is optional so you can still play the game without subscribing.
The ups
Pastry Pop Blast is free to play with non-intrusive advertisements. It has eye-catching graphics. It's easy to learn since it has the same basic gameplay as the classic bubble shooter game, and it also comes with new features like power-ups and bubble switch options.
The downs
It will be easy to lose life in the more difficult levels and it also takes time to gain more so you need to wait to continue playing.
The verdict
Pastry Pop Blast is a recommended if you are into the classic bubble shooter game. It has better graphics and it comes with added features that the old ones. It may take time to gain more lives in the difficult levels, but considering it's free, it's still not that bad.