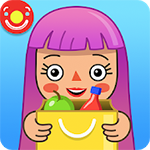 Yo, ho, ho, and a bottle of rum. Ahoy there me lads and lasses! I'm here again, yer friendly app pirate, ready to give ye another dose of yer most awaited app review. Even though I'm an old salt, ye may have observed that I'm into different types of games, including games for kids! Aye, me still enjoy playing apps even those that were designed for children. I guess it's because this bucko is always young at heart! Har, har, har! This app that I will share with ye today is one that's designed for children ages 8 and below. Even if you are not within this age range, ye might still be interested if ye have little kids or yer also into kids' games like me! Avast ye as we begin with the review.
Colorful and Pretty Graphics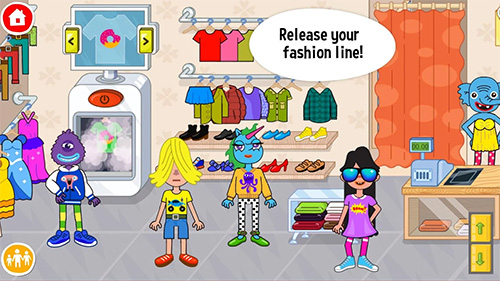 The graphics of this game is really for kids, although those who are into adorable graphics would also find this app interesting. The images would remind you of those that you would see on children's coloring and story book. There are different areas to check out and you can explore, as well as let the character interact with everything. You can also dress them up and change their hairstyle.
There's A Lot to Explore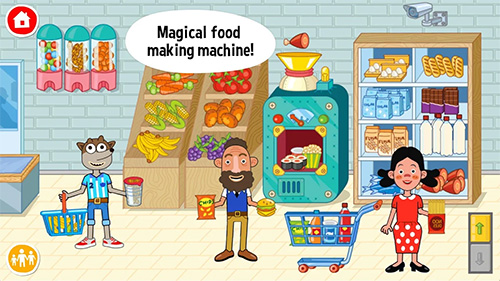 You are not restricted on what you can do in this game. It's entertaining and fun for kids so this could be the app that could make them occupied. Everything can be tried including grocery shopping, ATM withdrawal, getting coffee from the dispenser, etc.
It's Free But with Ads
This game is free to download and play. While it comes with in-app purchases, you will not feel forced to do it as you can explore and try a lot of things without spending anything. However, just like most free apps, this one also comes with advertisements. It may not really be a deal breaker though since they are not really bothersome.
Animation and Sound Effects Could Improve
There's animation as you can interact with the things and other characters in the game. However, some of the animations, particularly when moving the characters can be improved. Instead of walking swiftly, it's like dragging them and they look more like they are gliding instead of walking. Sound effects can also be better. The sounds that the characters make when they get something in the grocery sound creepy. The music that they create when the characters play the different instruments is good though.
Thumbs Up
This app is free to download and play. It comes with in-app purchase but you will not feel forced to make one. It's colorful and it allows exploration and customization.
Thumbs Down
The animation and sound effects require improvement. It's also designed for a younger audience so it is restricted on the users that might be interested in playing it.
The Verdict
Pepi Super Stores is recommended to be played with young children, as well as adults who are still into this type of game. It's free, it has colorful graphics, and there's lot of exploration to do.