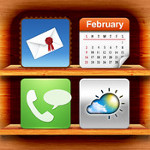 Ahoy there, mateys! It is I, your ever-so-dependable App Pirate, back once again to give you the latest on all things apps. Today I will be talking about an app that has made me look cooler and more awesome than I already am. At times, pirates also need a makeover and get a refreshing look on our devices. More often than not, finding an app that can give you what you need is like finding a treasure chest in the deeps of the Bermuda Triangle. That is of course, until Pimp Your Screen suddenly became available.
Pimp Your Screen is an app that allows you to give your device a total overhaul in terms of changing wallpapers, logos and even being able to customize these features to create designs that have your own taste as well as flavor.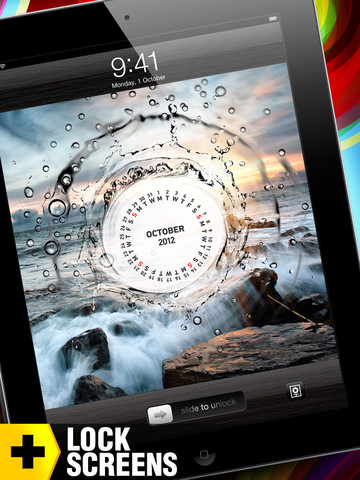 The Cool Features
This app contains everything that you will ever need when it comes to aesthetically altering the background design as well as logos of your device. You will be able to download content online by picking one of the categories on the list. Your choices are desktop logos and the background wallpaper. The app is updated regularly and more content is uploaded on a daily basis. So, you will never run out of new designs for your wallpaper. Isn't that awesome?
For some reason if the content isn't to your liking, you can always customize your own to suit your taste. The interface is simple and easy-to-use, making the process of designing an easy one. Pirates like me never have the time to learn all the Internet mumbo-jumbo so the simpler it is the better.
Other than wallpapers and logos, you can also choose the app shelves designs that you can download online using Pimp Your Screen. Fresh content is also updated daily, so you will be able to choose from tons of designs. If that wasn't enough, even the design on your lock screen can also be customized. So, when you click your device, the first thing you will be able to see before you "slide to unlock" is an image of your own choosing.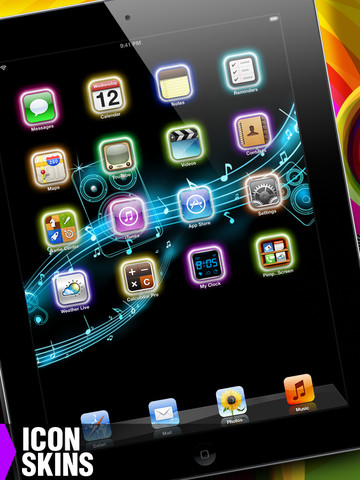 How the App Works
Believe me when I tell you that customizing your screen using this app cannot get any easier. If you think that it takes an incredible amount of programming to customize your screen, think again. Once you find a design that you like, all you need to do is click on "save" and the app will automatically save the image in your pictures folder.
All you will need to do is set the saved image as background wallpaper, an app shelf or a lock screen image. You can even delete the image you saved from the app in your folder once you have set it as your wallpaper.
The Final Judgement
The app is very affordable, and for $.99 you will be able to get one of the best deals when it comes to utility programs for your device. On occasion, there are updates to the app after purchase, which makes running it as well as downloading even more efficient than it already is.
Even with a single eye, I can see clearly that Pimp Your Screen is an app worthy of a few coins! Besides the vast number of designs you can download and use, the quality of the images is superb. Not one image is of poor quality, and unique as well as timely designs can make wallpaper-changing a fun activity that you can do even on a daily basis. Be a cool pirate and start using Pimp Your Screen.