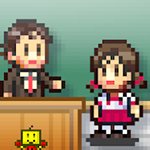 Ahoy there me lads and lasses! Here's yer friendly app pirate ready to tackle another booty hunting adventure with the bucko. The crew and I were talking earlier about the old times when we were young lads and we were still going to school. We thought of how challenging it might be to run a school; maybe as challenging as maintaining the good old Jolly Roger. This old salt may not have an actual experience running a school, but me have a slight idea. Well, that's because of this app that me played. Har, har, har. Of course, I will share it with ye me hearties. The game is called Pocket Academy ZERO by Kairosoft Co.,Ltd
Old school graphics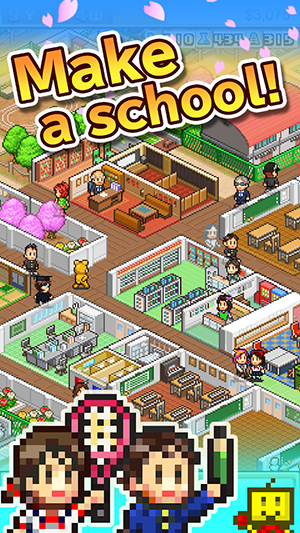 The graphics of the game will remind you of the old pixel video games that you may have played on arcades. The colors are light and although it doesn't use 3D or advanced animation, its old school feel gives it its own charm. There are several contents to unlock and you can enhance the look of the school as you progress in the game.
It's a building game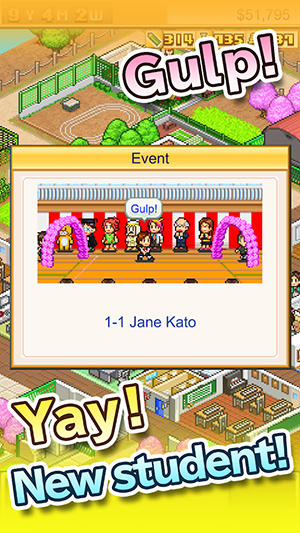 If you have played city building games before, it is similar to this, but instead of building a city, you are building a school, or more of managing and expanding it. You will start with a few students, teachers and facilities. As you earn more, you can also start building more, as well as enhancing the skills of your teachers that will improve the overall performance of the school. There are several options and features available and it's an advantage that it has a guide on how to play it. It will require exploration and some time to get used to it.
Not a lot of ads
It's a free game but surprisingly, there are not too many advertisements. There are still ads but they do not pop-up frequently so you can enjoy playing the game without being bombarded by ads, which is the usual complaints on free apps.
Requires WiFi and rooms can't be moved
You need Internet connection in order to play the game. If you are not connected, then you will not be able to move forward and progress with the game. The rooms that you built cannot be moved, which is something that can usually be done on similar games. You nee to demolish the room and build again if you want to place it in another area, which is costly and inconvenient. It would be better if this option will be available.
Thumbs up
It's free and it doesn't have many pop-up advertisements. Its old school graphics is charming and there are a lot of contents to uncover.
Thumbs down
It requires Internet connection, The rooms can't also be moved, which is inconvenient.
The verdict Pocket Academy ZERO has its own pros and cons. It's a casual game that you can play when connected to the Internet. If you don't mind that, this app will charm you with its adorable graphics and you will be hooked in expanding your school.