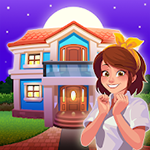 Avast ye me lads and lases as we do another app review. The crew and I are preparing for our next booty hunting. We are almost in our target location, so before yer favorite pirate becomes busy, I will give ye a review of an app that me know ye are waiting for. As ye know me by now, me have a lot of interests and skills. One of them is decorating! Aye, friends would ask me to decorate their home back when me still a landlubber. Now, me also decorate the good old Jolly Roger. This app called Pocket Family Dreams: Build My Virtual Home by Kooapps Games remind of me love for decorating homes. Let me tell ye hearties about it in this review.
It's a casual match 3 and home decorating game in one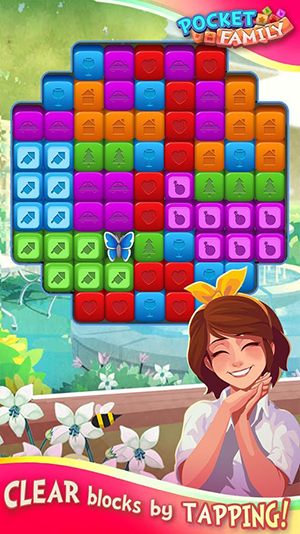 If you love match 3 games and home decorating games, Pocket Family Dreams: Build My Virtual Home gives you the best of both worlds. It's convenient since you don't have to download two different apps, as you can play the two in one. It has a basic gameplay, in which you will complete match 3 puzzles to earn stars, which you will then use to complete tasks in decorating the home. This free game lets you play it when you want it. There's also a touch of challenge since you have limited moves to complete each level in the match 3 parts.
It has a story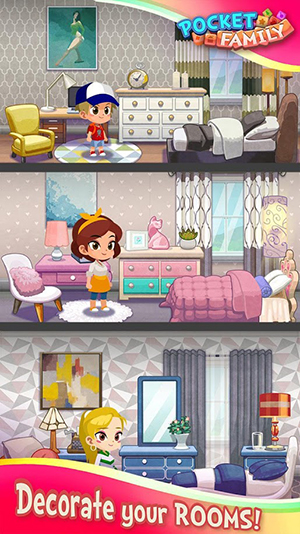 You will not only be playing but it will also feel like you are following a story unfold. It starts at the time that you will move to the mansion. You will meet different members of the extended family. Clara is the main character, and there is even family drama like it happens in real life, just like in the first part where cousin Roman is claiming the house. There is an option to skip the story part, but it's also fun to uncover what happens to them.
Several rooms to decorate but options are limited
Unlike other games with only limited number of rooms to decorate, it has several rooms that you can decorate, including for the extended family members. It also means that there is more content to unlock. However, when choosing items for decoration, there are only three options that you can choose from.
Thumbs up
You don't have to spend anything to play it and it has several rooms to decorate. It's a combination of match 3 and home décor game in one, so you can play two games in one app. It also has a story that you can follow.
Thumbs down
There are only limited options when it comes to the choices of items in home decorations.
The verdict
There may only be a limited options when it comes to decors, but overall, Pocket Family Dreams: Build My Virtual Home is an excellent app to add on your list, especially if you love match 3 and home décor games. You can play two types of games in one app and it's also free and has several rooms to decorate.