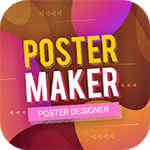 Yo, ho, ho and a bottle of rum! One of the crew is having his birthday next week. Me and the other buckos are planning a surprise party for him. Aye, we still celebrate birthdays on the sea. We even decorate the good old Jolly Roger into the theme of the party. For his birthday, we are having a festive them. Me sure that it is going to be fun. The other buccaneers are working on the party flags and decors, while the others are preparing the menu. As for me, I was tasked to design the birthday banner. Glad I found this app because it made the design easier and faster. Me sure ye lads and lasses are curious what that app is. Don't ye worry as I will tell ye in this app review. It's called Poster Maker by Mobi App & Thumbnail Maker Inc.
Several templates to choose from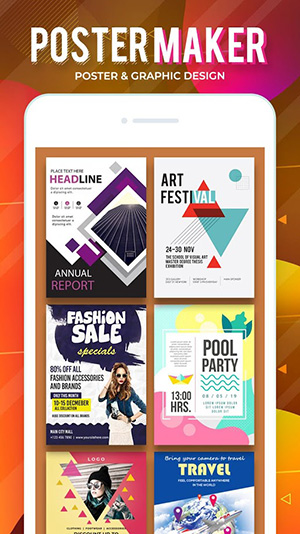 There are many templates available, some free and some are premium. If you don't want to spend money for the premium ones, there are the free ones that you can choose from and you still have several options. It's ideal for those who have basic knowledge or even no knowledge and skills in creating posters, flyers, banners and the likes.
Easily customizable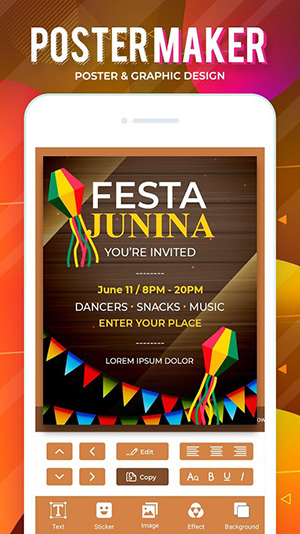 You can easily customize the templates to achieve your desired result. There are also several other customization features that you can explore to further enhance the output. Some of these features include but are not limited to changing of backgrounds, fonts, colors, and stickers. The options for editing are also intuitive so with just a little practice, you will get easily familiar with it in no time.
Free to download and free features
The app is free to download. While there are premium features that require real money purchase like the premium templates and stickers, you will not be forced to use them, especially there are still several free options that you can choose from. The problem is that there are advertisements that pop-up as you are working on your design.
Has some room for improvements
There are some areas that will make it more efficient like being able to change the background after you add some texts. Also, when typing in the text field, the text is in white and it is on a white background so it can be difficult at times to see it.
The ups
Poster Maker is free to use and it comes with several templates and various customization feature. It's also intuitive making it an excellent app even for beginners.
The downs
Advertisements will just pop-up while working on something. You can't also change the background when you already typed something on it.
The verdict
Poster Maker may have some drawbacks and areas to improve, but considering it's free, it's recommended if you are looking for an easy to use app for making posters, flyers, banners and other print designs that is free and rich in features.