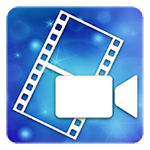 Ahoy there me lads and lasses! It's me again, yer friendly app pirate back from another swashbuckling adventure with the crew and me favorite parrot pet. As ye may expect, we hoarded loads of booties so everyone in the Jolly Roger ship is on a good mood. And because of that, this bucko is also in the mood to share another app review with ye hearties! So batten down the hatches as we talk about this video editing app called PowerDirector by CyberLink.com.
It's a Powerful App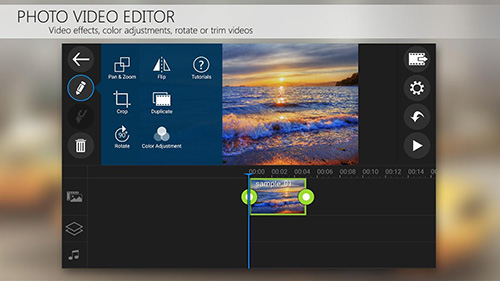 PowerDirector is free to download and use. It has the basic features that you would expect in regular video editing app and a bit of extra. Some of these features are deleting of unwanted parts of a video, adding text or images, slow motion, voice overs, and adding effects. It can also be shared on other sites like YouTube and Facebook, which is convenient as there's no need to save it on the phone and log in to the said sites before you can share it. In case you wish to save it on your device, this too is available. Older video editing apps do not offer the blue or green screen that lets you easily change your background, which this one offers. Other apps also just let you edit video that have already been captured and saved on your device, while this app lets you capture videos directly without the native or an external camera application.
It Takes Familiarization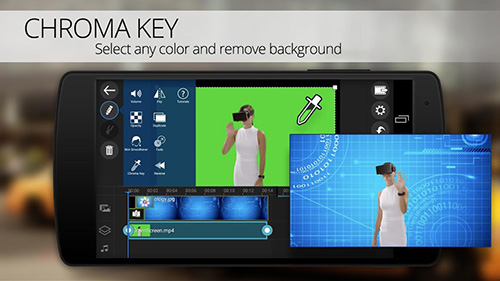 First time users or those who do not usually use video editing software or applications may require more time to explore the options and familiarize themselves with its use. However, those who have lots of experience using similar apps before would find it easy to use it because it works practically the same way as they do. Also, after inserting something like an image or audio, you'll need to tap back a few times to get back to the timeline and continue editing.
Not All Features Are Available
While this app offers all the basic features and a bit of extra that typical video editing apps offer, it has some features that are only available for paid users. If you would like to use those features, then you would need to pay for the app. However, if you are just after the basic features for editing videos, then the free version would do. It's up to you if you'll spend for it or not.
Thumbs Up
PowerDirector is a powerful video editing app that offers more than the basic features that most similar apps offer. It has green and blue screen, and more features like slow motion, voice over, and image insertion. It would also be instantly familiar to those who used like apps before.
Thumbs Down
It may take some familiarization for those who are new to video editing. You also need to tap back a few times to get to the timeline after inserting something in the video.
The Verdict
PowerDirector may have its weaknesses like tapping back few times to get back to the timeline and not all features accessible on free accounts, but overall, it's a powerful and easy to use app that would let you achieve an impressive video output. It's recommended that you try it if you are looking for a free video editing app.