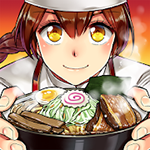 Yo, ho, ho, and a bottle of rum! Ahoy there me lads and lasses! It's me again, yer favorite pirate preparing for another exciting booty hunting dive under Davey Jones' locker. As ye already know, this old salt isn't afraid of diving down there. I had done it countless of times and instead of being scared, me even feel excited! Of course, me always find great treasures each time. This old salt may be busy with treasure hunting, but me never too busy to forget the app review ye are waiting for. Batten down the hatches and get ready for another app review. I'll share with ye this game called Ramen Craze by Sanopy Limited.
Fun, challenging, and fast paced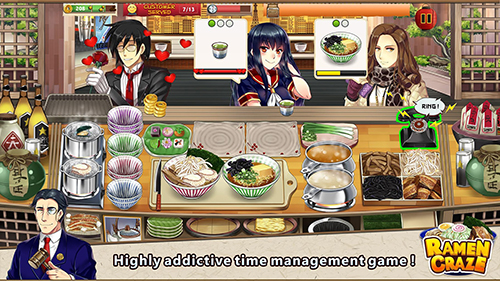 Ramen Craze is a restaurant and time-management simulation game that has a similar gameplay like other games under the same genre. Customers will order and you will prepare and serve their order. They are not pre-made, so you have to cook the ramen and depending on the specific order, use the right ingredients. There is a specific goal that you need to reach in each level and you have a limited time to do it, which make it fun and challenging at the same time. It is more fast paced than other games that you will feel a different kind of rush, which add life to the game.
Content rich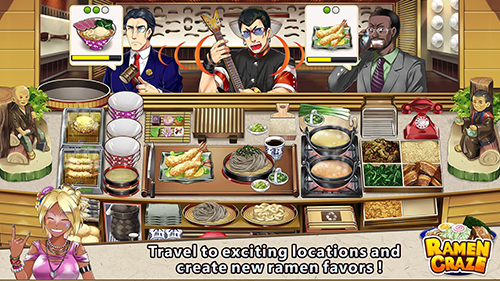 There are different cities to unlock and each of these cities has several levels to complete. You will serve different customers and there are several ingredients and recipes to unleash. It's something that you will not feel bored and it will also not feel repetitive because of the variety in the menu that you will serve. It's something that you can see yourself playing for a long time. Moreover, it also doesn't need Internet connection for you to play, but of course you would need it for the game download.
Free but energy can be slow to replenish
Ramen Craze is available for download for free. While it has advertisements, they are not frustrating because you can still play the game without being bombarded with them. However, there are levels where your energy become too low fast, but it's slow to replenish, so you may need to wait for some time before you can continue playing.
Thumbs up
The app doesn't require any money for you to download it. You can also play it offline. It's fun and challenging, and there are several levels to keep you entertained and occupied.
Thumbs down
Your energy can get low fast in some levels and replenishing can take time, so it may stop you from playing until you get enough to continue.
The verdict
Ramen Craze is highly recommended for those who love a fun, challenging, and free restaurant and time management simulation game. It is fast-paced, which will keep you up on your feet. There are several recipes and levels to unlock so you will feel that there is always something new to explore.