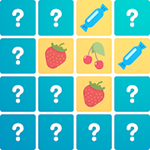 Ahoy there me lads and lasses! The crew just having a good time playing games. They may have beat me in the other games, but when it comes to puzzle and word games, this old salt is still the king. Har, har, har. Me brain is still sharp and one of the reasons for that is me love for the said type of games. If ye hearties also want to have a brain like me, ye came to the right place because I will share with ye a casual brain game called Remembery by Dreamy Dingo.
It will test your memory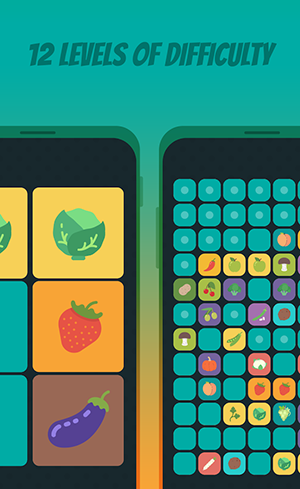 If you are into memory game, this app will not disappoint you because it is exactly what it says it is. Your memory will be tested as you play the different levels. It's a fun and productive way to pass time because you will feel challenged completing the levels, and at the same time your brain will work as you try to remember where the same objects are.
Various modes and difficulty levels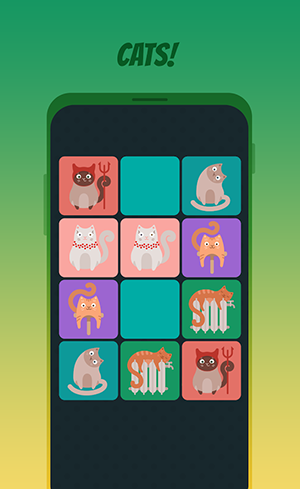 The app comes with different modes so you can choose which one to play based on your preference. For instance, if you prefer to the classic game there's an option for that or if you want it to be more challenging, there's a mode that gives you limited number of moves. The difficulty levels also vary. There's something for everyone, from beginner to advanced.
Adorable graphics
The game is not only fun because it's challenging, but it also has charming graphics. The colors are attractive and the images are cute. There are different types of objects to match in the game like letters, shapes, vegetables, fruits, flags, and cats. It will not feel repetitive since you are seeing different things. Plus, if you repeat a level, the tiles will be different so it's like having a fresh experience.
Free but with annoying ads
The app can be downloaded and played for free. However, the advertisements can be annoying because they can just pop-up anytime, while playing. It will also keep asking you to rate the game even when you haven't started playing yet. Other than that, it is generally a nice game to play.
The ups
Remembery is free. You can play all levels without being forced to make an in-app purchase. It comes with different modes so you can choose which one to play based on your gaming preference at that time. There are also different difficulty levels making it appropriate both for beginners and advanced players.
The downs
The only downside is that the advertisements can be annoying, especially when they pop-up while you are playing. Even if you have just started playing the game, you will already be repeatedly asked to rate it when you haven't had a feel of it yet.
The verdict
Remembery is a fantastic app for those who are into memory or brain games. There may be annoying ads at times, but considering its options and the fact that it's free, that can be overlooked.