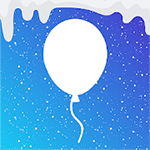 Ahoy there me mateys! Yer favorite app pirate is having a great time as we are celebrating one of the crew's birthday. Aye, we buccaneers also have birthday parties! Aside from all the foods, ye know what's not missing! Of course, it's the rum! Har, har, har! Also, the birthday party would not be complete without cakes and balloons! Yer right, these buckos are never too old for that! The balloons at the party reminded of me this game called Rise Up by Serkan Özyılmaz, which is the app that we will review for today. Avast ye me lads and lasses and let's start.
It's a Challenging Time Waster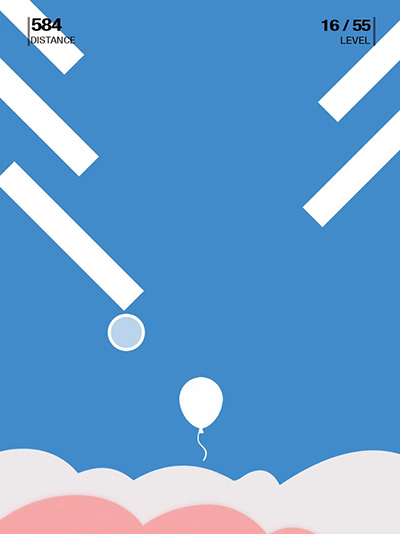 This app is a casual game that you can play if you wish to pass time. It's perfect especially when on a long ride, waiting for your doctor's appointment, etc. The basic gameplay is simple. You must protect the balloon from all the obstacles and reach as far as you can. The control works fine. You just have to move the protector so that it will hit the obstacles and prevent them from touching the balloon, as it's game over if that happens. There are various levels, which difficulty also increases, making it challenging. However, there is no save option as you need to start over from the first level when the game ends.
Average Graphics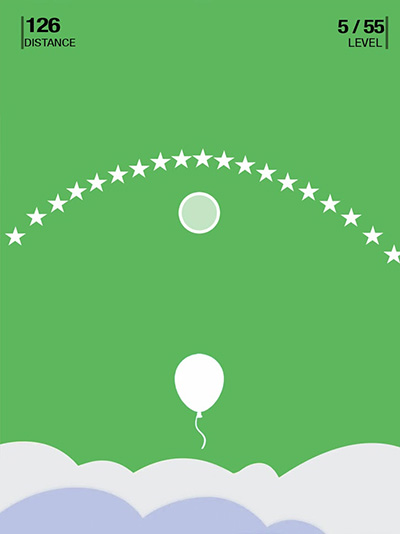 The graphics is not too bad, but it's also not that impressive. There's room for improvement on this area as it could be more eye catching. The background is mostly plain in color except for a few levels where it looks like it has some clouds and the dark ones having objects that look like boxes. These colors include light blue, pink, grey, and black. Then there are also the obstacles that come in different shapes like circles, triangles, and squares.
Free But Comes with Advertisements
This game is available to be downloaded for free. While it is understandable that free games have advertisements, the problem with this is that some of the ads will lead you to check out another app that doesn't only take your time off the game, but there are times that the device also hangs because of it. If not for this, the banner advertisement at the bottom and one that comes out after every game would be acceptable.
The Good
Rise Up is free to play and it doesn't require any in-app purchase to keep on playing. It's simple to learn, challenging, and it can keep you occupied especially when there's nothing to do for a long time.
The Bad
Some advertisements that lead to other apps can sometime cause the device to hang. There are also banner ads and those that show up after every game. The graphics can still improve since it's very basic.
The Verdict
Rise Up is a casual game that is free to play. While some of the ads may cause the device to hang and its graphics is not that eye catching, it still has some strong points that could make you want to try it. It's simple to learn, but fun and challenging enough to keep you occupied.