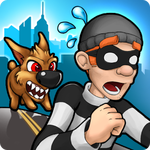 Ahoy there me hearties! Here's yer favorite app pirate ready to give ye another dose of adventure. 'Afore me went with the crew and started to become a pirate, I was a naughty little lad always sneaking out the house and playing with me friends even when me mama told me not to. The character in the app that I will share with ye is naughtier than I am. Har, har, har! Let me tell ye more about it in the review of the app called Robbery Bob by Level Eight AB. Avast ye and let's begin.
Fun Graphics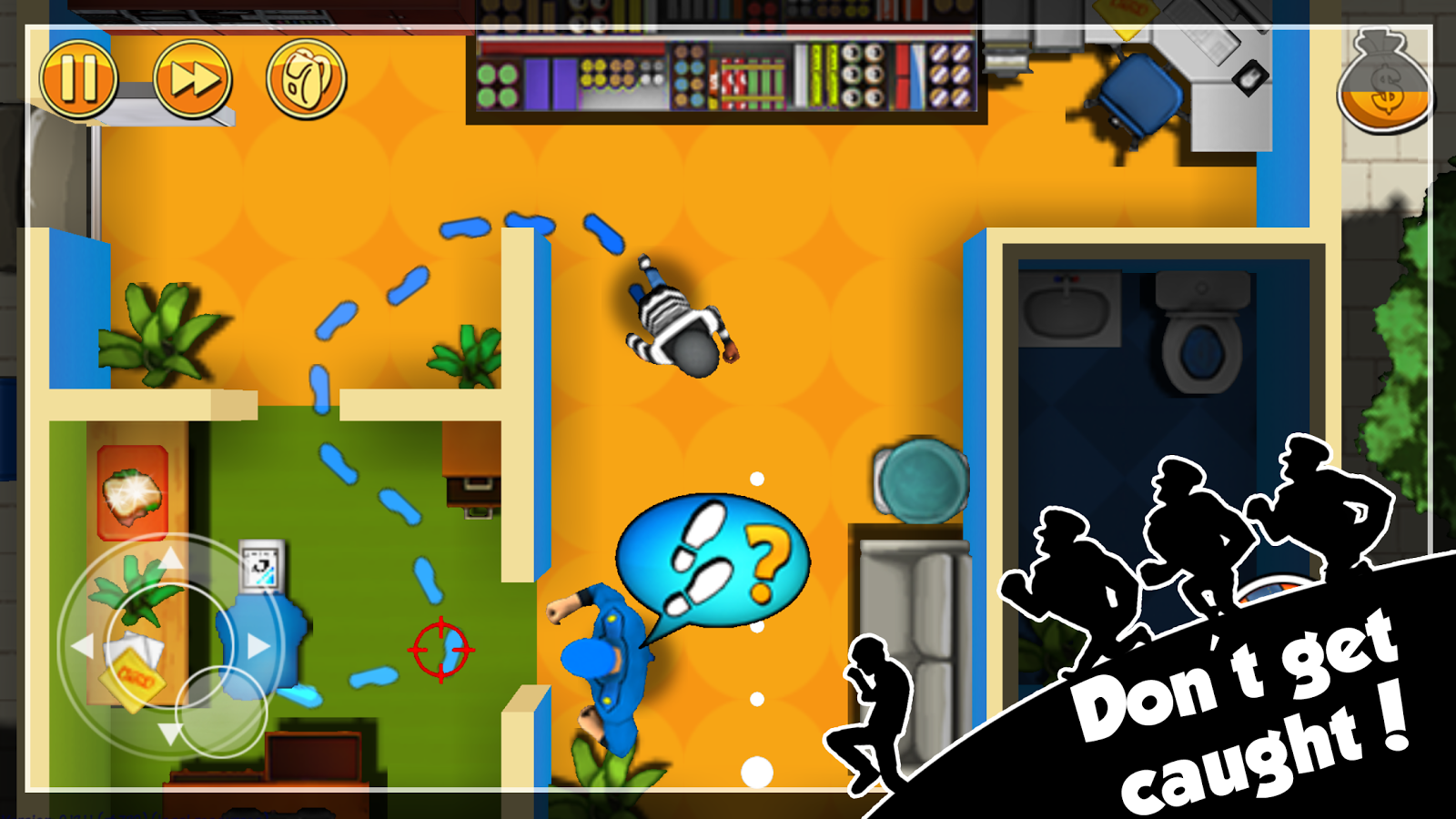 Robbery Bob has fun graphics that is more of cartoon like. This makes it more enjoyable to play because it looks adorable and it gives to the exciting vibe of the game. Although this free app has advertisements, they do not pop-up that much and cover the entire game window so you can play the game without really being bothered by them. There are also different locations so you will not be bored with what you see.
Controls Work Smoothly
There are control icons on the lower left and lower right of the game. The one on the lower left is for moving forward, backward, left or right, while the one at the lower right is the icon for making the character move faster. One of the most important thing for an app is the smoothness of the controls. That is not a problem with this game because you can use the controls properly, which prevents the frustration that you may feel on non-responsive controls.
Exciting to Play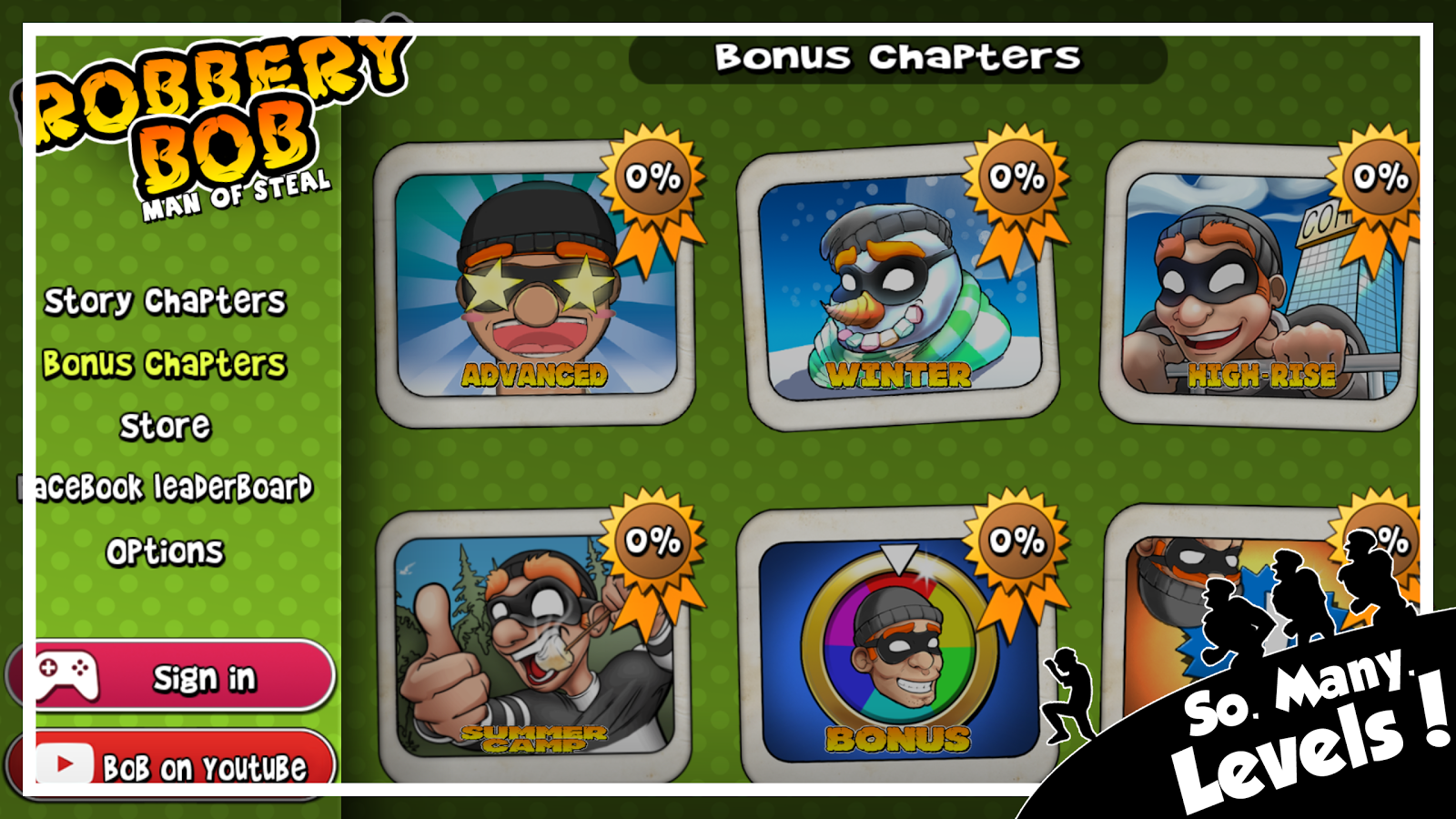 This is an exciting app to play because you will feel the thrill and nervousness at the same time of trying to sneak in and get various items, while avoiding on being caught by the guards, and other people. If you want that kind of feeling, you will find this one interesting.
Theme May Not Be for Everyone
As the name suggests, the story of the app is that Bob escaped the prison and had to rob various places. While this is only an app, it may not be applicable for children because of its theme. Guardians or parents who don't want to expose kids to these things may not find it a good app for little ones.
The Ups
Robbery Bob is a free app. It has fun graphics with various locations. The controls work well and it's also an exciting game to play.
The Downs
The theme may not be for everyone as it is about the character escaping from prison and robbing various houses and offices.
The Verdict
Robbery Bob is a fun and exciting app that you can download for free. It's a nice game to pass time. It may not be a game for kids, but this is recommended for adults. It may have advertisement, but it's fine considering it is not obtrusive and the game is also free.