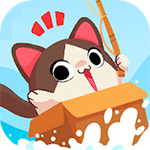 Yo, ho, ho, and a bottle of rum! Avast ye me hearties! Yer favorite app pirate is back ready to take another adventure on the seven seas. The crew and me parrot pet are all prepared as we are about to sail in less than an hour. That being said, let us start right away on our app review as I want to make sure this old salt leave ye with one before we leave. The app that we will talk about is called Sailor Cats by Platonic Games. Batten down the hatches as we start with the review.
Lovely Graphics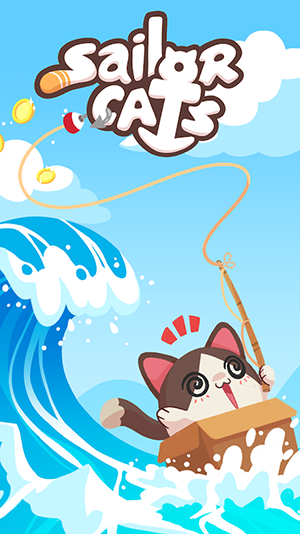 The developers of Sailor Cats did an awesome job when it comes to the graphics of the game. From the start of the game where the lonely and bored cat in an island was visited and given a box by another cat, you will immediately notice how the characters, backgrounds, and others items are. The cat that was bringing a box that the lonely cat used as a boat arrived with a unicorn and rainbow themed cloud. If you are into adorable graphics, you will not be disappointed with it. There are also lots of different costumes to collect and use on the cat.
Casual Tap Game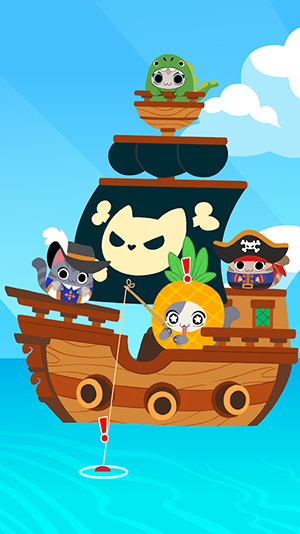 This is a casual game that will basically let you tap to fish. The goal is to hit the bar in the middle so that you can collect bottles, as well as treasures, woods, and maps. Although it is called fishing, you will not really be getting fishes. The items that you will collect mostly can be used to dress up your car, upgrade your ship, as well as speed up processes, such as unlocking new cats.  If you are into simple games that will keep you occupied, this is a good game option because it is exactly like that.
Not Much of a Challenge
As mentioned, this is basically a tapping game. You will tap the game window to fish, and as much as possible hit the middle of the bar. Although there are different costumes to collect and ship upgrades to do, you will be doing the same thing over and over. It doesn't really come with much of a challenge. This will work if you are just into relaxing games or time-waster apps. If you are also into collecting cute costumes, you will enjoy this app. The game is also free of charge so you can enjoy it without spending any real money.
The Ups
Sailor Cats is free of charge. It's easy to learn and play. The graphics are a winner. There are various cute costumes to collect and use on your cat.
The Downs
It is not that challenging. You will not really be fishing, but instead collecting bottles and woods. It can also get repetitive after some time since you are just doing the same thing over and over.
The Verdict
If you are looking for a simple casual game to waste time, Sailor Cats is a good choice. It is free and it will keep you occupied for some time.