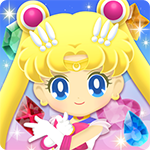 Ahoy there me hearties! It's me again yer favorite friendly app pirate ready to undertake another exciting adventure with the crew around the seven seas. But don't worry me buckos, 'afore we leave, I will share with ye another app review. This will be about an app called Sailor Moon Drops by BANDAI NAMCO Entertainment Inc. Batten down the hatches and let's start.
It's Easy to Learn But Some Levels are Extremely Difficult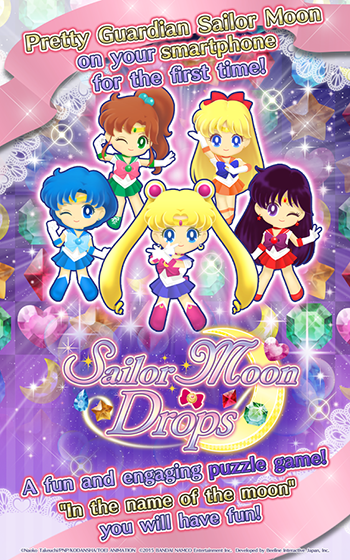 Sailor Moon Drops is a match 3 puzzle game that has the basic gameplay as other games on the same genre. Match at least 3 similar items on the gameboard to eliminate them and earn score to reach the goal each level, while taking into consideration the number of moves. While this is easy to learn and can be understood quickly even by those who are playing this type of puzzle game for the first time, there are levels that are extremely difficult to pass. This can be a good thing for those who are into challenging puzzle games, but can be frustrating for others. These hard levels may also tempt you to make an in-app purchase to get power-ups that can help you complete them.
It's Nostalgic
Sailor Moon is a popular cartoon series and those who grew up watching this would feel nostalgic. The popular characters including Sailor Moon, Luna the talking cat, and the other sailor warriors can be seen in the game.
Fantastic Graphics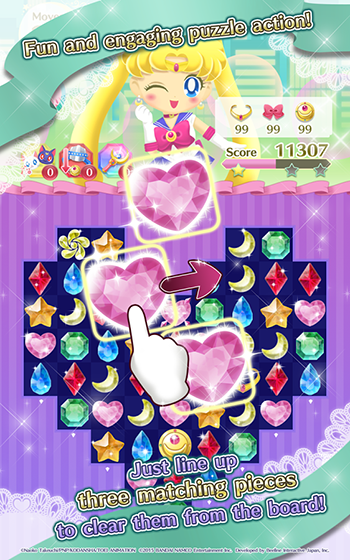 This game has adorable graphics. What's even fun is the animation of the characters. You'll see the sailor warrior move and make various poses on the left side of the screen. These characters learn various moves as you level up in the game. It's free to play, but it comes with advertisements and in-app purchases.
The Ups
Sailor Moon Drops can be downloaded for free. This game is nostalgic for those who have seen the Sailor Moon cartoon series before. It's easy to learn and has the right amount of challenge for those who are looking for it.
The Downs
It comes with advertisements and some of the levels can also be too difficult for other players. This may tempt them to make an in-app purchase to move to the next level, although this is not forced. It is also not something fresh as it has the same basic gameplay as the other match 3 puzzle games under the same genre. The characters and background may be different, but they are generally the same.
The Verdict
This app is not for those who are looking for a unique or fresh game to play as it is basically the same as the other match 3 puzzle games. However, those who love this genre, this is recommended. It is nostalgic for those who are familiar with Sailor Moon and there are also difficult levels that make it challenging. It is free to download too, and although there are in-app purchases offered, you can still keep on playing it without spending anything.