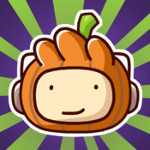 Ahoy there, me mateys! Since I love me games so much, I be willing to share another review with ye. Have you ever wished you could play a game wherein anything you ever wanted to spawn out of thin air? Alas, Scribblenauts Remix be a title that will have ye swing the lead and take the caulk from so much fun.
This be a puzzle action game that will most definitely be one of the most fun things ye can ever do with your iOS device. It be good clean fun that both young lads and seadogs will be able to enjoy.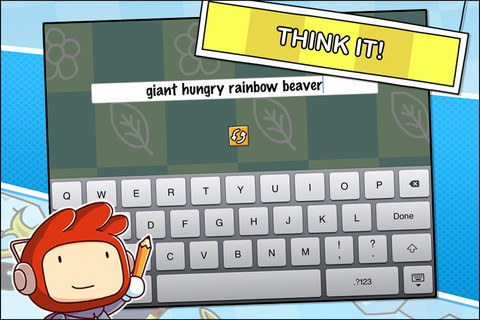 What is the Objective?
In Scribblenauts Remix, one thing that ye should know is that in it, anything be possible as long as your mind can think of creating it. The main objective of the game be solving puzzles in a lot of stages. Ye be able to get points and rating depending on how you finish each level. For instance, there is a particular puzzle in which ye need to get the object sitting on top of a tree. It will be up to you how ye can get the item. You can either spawn a ladder to climb on top of the tree, set fire to it or even be using an animal to get it for ye.
While it be a puzzle action game, Scribblenauts Remix will surely test how your imagination works. The puzzles be laid out for ye like salmagundi on a silver platter and it be your discretion who you would want to solve it. Other puzzle games have specific items you need to use in order to complete a level. Not in Scribblenauts Remix, no sir it is not. In this game, you have the liberty to create your own solution.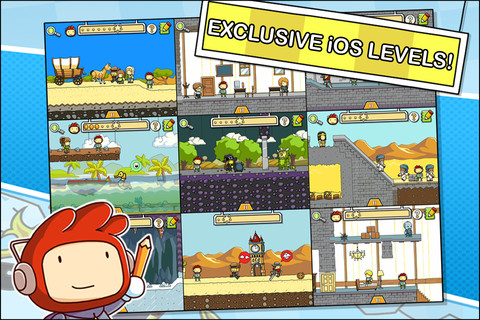 The Game's Features
Your character Maxwell (a non-pirate name, I may add) is on a quest to get the Starite in every level and to do so, ye be needing to create something out of thin air. This is part of the game's features which you would go absolutely bonkers for. Scribblenauts Remix has a very extensive vocabulary and can manifest whatever it is that you want to create. Of course, since this be a fun game, mature stuff be out of the question most definitely. However, everything else is like going on account, bucko.
If ye be having a particular situation where zombies are attacking, ye can manifest fire to take them out. On the other hand, if ye be feeling particularly creative, a fire-breathing dragon can be summoned out of thin air. You will also be delighted to see that the developers did not take the easy road with the game's visual effects. In a nutshell, the graphics be quite stunning. Me mateys would often just sit and stare at the screen while the app runs instead of actually playing it. Buffoons. Anyway, there are around 50 levels ye be able to play in as well as multiple characters to choose from which makes the replay value quite high.
Fun Factor and Verdict
This game be a lot of fun, no doubt. Who wouldn't want to play something in which you can conjure anything just by typing it in a small nifty pad? Indeed, a game like this is something ye have never played before and probably never will again. Scribblenauts Remix is a definite must-have for all puzzle game lovers as well as those who just want to have fun creating a lot of stuff. The app costs $.99 in the App Store and for its cheap price, the game is so worth it.