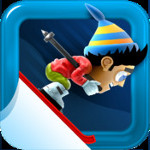 Ahoy, me lads and lassies! Your friendly pirate app is back for another game that I found from me treasure hunt and travel on the seven seas.
When me and the other pirates are sailing on the sea, we do not fear other pirates that come our way. But when it comes to storm and heavy waves, there's nothing we can do but batten down the hatches. We were once in the mountain treasure hunting when we experienced an avalanche. Blimey! That was scary. Good thing all of us were able to make it to our ship, including me parrot friend. Ski Safari reminds me of that avalanche but this one is fun because no real buckos will be hurt.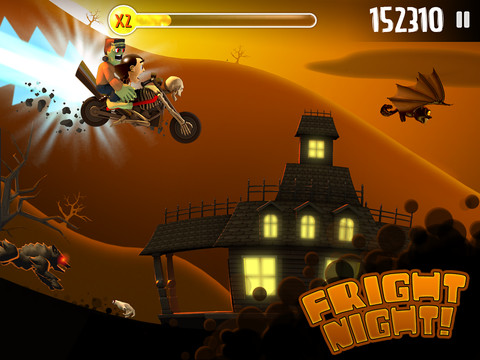 The Game Play
The game starts when the ski cabin of the sleeping Sven is hit by the avalanche. Imagine the shock that Sven felt when he woke up and realized what was happening. Well, you will actually see that on the short clip at the start of the game. His eyes will pop as he automatically lands on a ski and race against the avalanche. This is like other never ending running games such as Jetpack Joyride. The character will automatically move using the ski and your goal is to avoid obstacles by tapping on the screen to make it jump. A long press will make Sven flip in the air. Yo ho ho! This is not only a cool move, but it will give you more points. I did a lot of back flips and me points soared up high.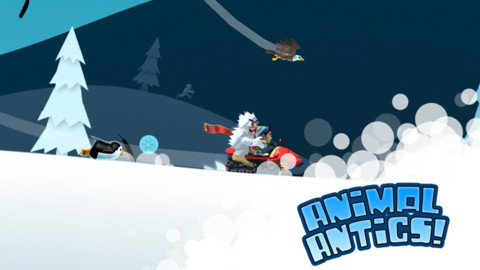 There are coins to collect along the way that will also increase your points. Use different rides that you will find, each having their own features. Some of them are penguins, yetis, eagles and ski mobiles. Yetis are stronger than other animals, penguins will increase your speed and eagles will make you fly up high easily avoiding obstacles on the ground. There are no other stages to play since this is a run as long as you can type of game. It will continue as long as you can survive the avalanche. But of course, it will eventually end. So do your best to reach as far as you can and get higher score. Though this is a one stage game, there are missions to complete making the game more challenging. As you complete those goals, your level will go up, earn more points and increase your coin multiplier. As you get better, you'll get to beat your own score or your friends' score. Me pirate friends play Ski Safari too but I'm the top scorer on the ship. No one can take away the Jolly Roger from me when it comes to game apps.
The Good
The graphics of the game gets two thumbs up from me and my pet parrot. Aaarrrghhh. Me parrot doesn't have a thumb, so that would be two wings up for him, aye? The background music is engaging giving more life to the game. This is a good game to keep you occupied especially when not doing anything. This is one of the games I play when not treasure hunting.  The controls work great so you wouldn't miss a good back flip or jump when you do one.
The Bad
Though it offers different missions to complete, the game tends to get boring after a while. But if ye lads are just looking for something to do for a short period or a game to play every now and then, this one is fun and enjoyable enough. Aside from getting higher points for collecting coins, you can't do anything else with them. Using them for purchasing gadgets or outfits would be better.