Yo, ho, ho, and a bottle of rum! Ahoy there me mateys! Yer favorite pirate is here ready to give ye another dose of yer most awaited app review. There are times that even when I get really tired from booty hunting, the moment me lie on the bed and close my eyes, I couldn't get myself to sleep! Me consciousness is wide awake! This is where this bucko turn to playing mobile games until I become sleepy. The app that I will share with ye has been one of those that I've been playing whenever I couldn't sleep. 'Tis called Slidey: Block Puzzle by Habby. Lend me yer ears me lads and lasses as we will not begin the review.
Cute Graphics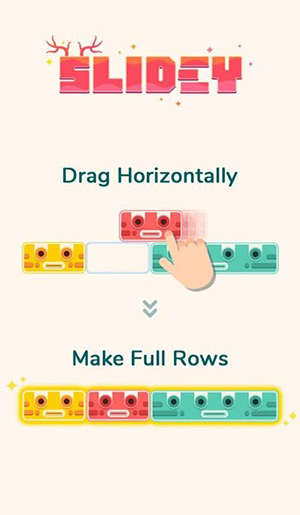 Hands down to its eye-catching graphics. The background of the game has mountains, the sky and the sun, which changes in color in every level. It feels like it's moving from one time of the day, then progresses to another time, like from morning to evening. Although the images on the background don't really change, the change in color already has a big impact aesthetic-wise as you would feel that something has changed and that you're not really looking at the same thing again and again as it can be boring. On the game window are the blocks that you need to slide in order to complete a whole line. There are currently two block designs, which are classic and cats. More design options would be fun, but the two designs now are still good enough.
Works as Designed
There's a tutorial on the first part of the game so you don't have to guess on what needs to be done. It's really not that difficult to learn. The gameplay is pretty basic. The blocks respond when you move them, so this is a good thing. There are also power-ups that you can use in order to eliminate more blocks to prevent the game from ending in case you can't find a way to do it through sliding.
Difficulty Level Increases Fast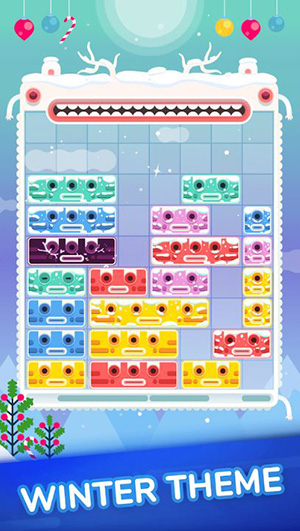 This is a play as long as you can game, which is a plus, because you don't have to wait for lives to replenish in case you failed to complete a level several times. While it's normal for games to increase difficulty as their level increases, this one is fast when it comes to that. If you're the type who likes the challenge then this is something that you will enjoy. However, if you prefer for the difficulty level to gradually increase, you may be disappointed on that part.
The Ups
Slidey: Block Puzzle is free to download and it lets you play as long as you want. It has cute graphics and it comes with a tutorial so you would know exactly what to do when you start playing it. The game also responds well.
The Downs
The difficulty level can increase too fast, which may be a bad thing for some, but not for the others.
The Verdict
Slidey: Block Puzzle has more positive sides than drawbacks. The con, which is the quick increase on the difficulty level may not even be a bad thing for others who are into more challenge. Overall, this app is a must try.