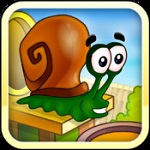 Well, ahoy there fella. It appears ye caught me red handed playin' this new app called Snail Bob. Tis' game is not as hard as the other puzzle games to solve. But the difficulty is enough to keep ye buckos minds thinking. Chillingo Ltd is the developer of this app, which is available for $0.99. Guide the cute little snail named Bob to make it safely through each level. There are 80 different levels to complete, which will keep you occupied for a long time.
The Basics
Bob is on his way home for his grandpa's birthday party. But the dangerous forest stands in the way. Use various tools to guide Bob safely back home. Push buttons to move levers, spin wheels or throw punches, preventing Bob from meeting accidents. Tap on Bob to stop him and tap again to make him move.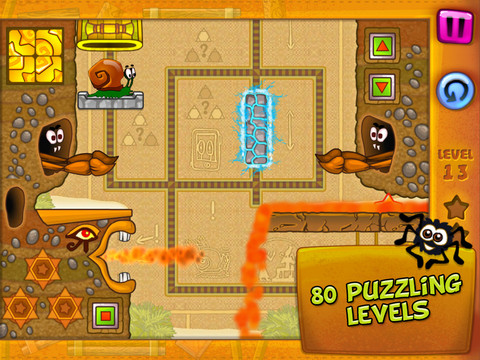 There are levels that would require Bob to move faster than usual. Tapping the number 2 button on top of the game window will speed up his movement. You can only move to the next level after completing the current level. There are 3 stars to collect on each level. Some of the stars are hidden, some can be seen easily and some of them disappear quickly. You may go back to the previous levels that you have unlocked if you were not able to collect all stars.
Controls and Intricacies
There are some levels in the game in which you need to make Bob move faster to avoid the obstacles. As mentioned tapping the number 2 button will speed up Bob. However, if the level does not require quick movement and you are not sure what to do next you can always tap on Bob to make him stop. With this, you will be able to think properly on your next move.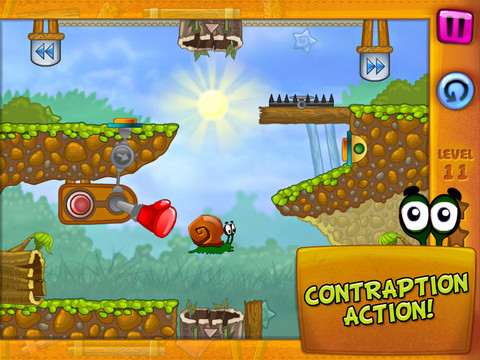 There's no need to worry about the time since there is no time limit in this game. Stars can be hidden on the items on various levels. Aside from trying to make it to the exit, smashing some of the items that you will see on each stage will give you a bigger chance of finding more stars. But be careful as you do not want to lose your focus on saving Bob from the obstacles that might prevent him from moving safely to the next level.
The Verdict
The graphics of the game is eye catching. The different game environments are enjoyable to watch. The sounds add up to the excitement of the game. The puzzles are not too difficult to solve, though there are puzzles on higher levels that may require you to repeat a few times to complete. But generally, it is moderately challenging. The level of difficulty is more appropriate for children. However, this does not mean that adults will not be able to enjoy this app. If you are looking for a game that will keep you occupied on your break or during downtime, you may still find this app enjoyable even if you are an adult.