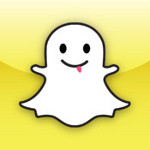 Hey thar fellow buccaneer. I be scrolling all the new apps available on me smartphone while the Jolly Roger breezes through this here stinkin' storm that Calypso brought us. Anyways, I be wondering whether this here Snapchat app be a good download. What d'ya think?
Ahh, so you are interested in Snapchat, a cool app from the developer with the same name. From the name itself, you should be able to deduce what Snapchat is all about. Aye, it is about taking screenshots of your screen and sending it to someone on your phone. Aye, that be one of the things you can do with it. But that is merely one tip of the figurative iceberg. Snapchat is much more than just a basic screen sharing or capture app.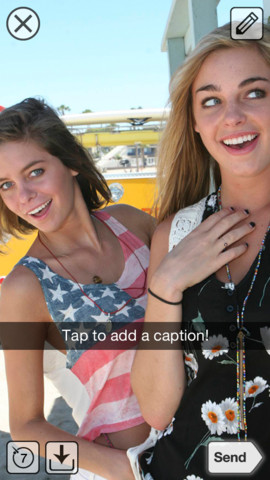 What is Snapchat?
Snapchat is a picture messenger. It allows you to take a photo using the camera in your smartphone and then send it to your friend with relative ease. If you are thinking another "instagram wanna-be", well, you are on the right track but still far off. Like Instagram, you can take a snapshot and share it to the world. With Snapchat, you can instill limitations as to who can see your photo or how long they will be able to see it.
Safety Features
Sexting anyone? It seems that for people sending intimate messages via text or SMS, this is a godsend because there is really only so much you can say with words and a lot more with a more intimate photo of yourself. Unfortunately, since this app is totally free, the developers decided to put some safety features to prevent photo scandals and to limit the ability of the youth to use this app for promiscuous activities.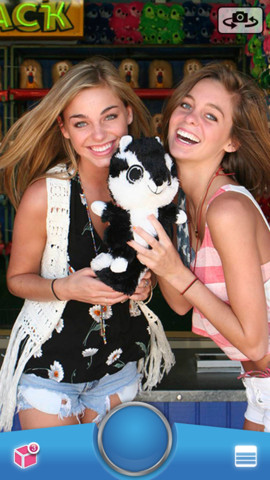 For starters, no snaps sent are permanent. By default, each sent snap can only be viewed for 10 seconds maximum. After that, the photo or snap disappears completely. A user may adjust the time limit but not exceeding 10 seconds. In addition to this features, Snapchat also limits your ability to take snapshots of your chat mate and disables the photo-saving ability.
On a lighter note, though, Snapchat also allows the sending of drawings on a photo snapshot for novelty purposes.
The Contradiction
The safety features I just enumerated decreases the chance that an intimate photo you may have shared to a friend or lover may be passed on or posted online. Unfortunately, this does not curtail the desires of users to use this app for sexual communications. In fact, the features somewhat add to the excitement.
The Judgment
If you are a parent, you should feel concerned when your teens or kids use this kind of app on their smartphone or tablet. Who knows what they do with it and what they are privy to seeing, right? However, with the safety features integrated in Snapchat, this seems to be a safer photo sharing app than say Instagram or Hipstamatic. For a regular user though, Snapchat is a good app for more personal photo sharing exploits – those that won't get you Lindsay Lohan-like publicity.