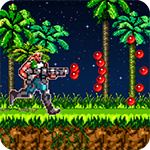 Ahoy there me hearties! It's me again yer favorite app pirate ready for another adventure straight from the seven seas. When I was a little lad, this bucko was always playing at the arcade. Aye, I was good in a lot of video games. 'Tis why when I learned about this app that we will review for today, I got interested 'acause it reminded me of me time when I was a kid. This app is called Special Force: Contra Terroist Hunter by DevelopND. Avast ye as we will now start with the review.
It's Nostalgic
Those who are into arcade games or video games in their homes when they were kids would feel nostalgic playing this game as it would remind them of the game Contra. The latter was the inspiration of this app. Although there are a few differences, they have a lot in common, including the characters and the game settings.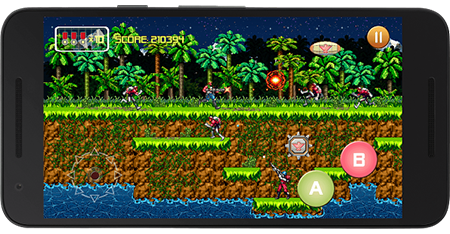 Old School Graphics
The graphics is old school because it's the same as the old video games that are played in arcades or video game consoles in the past. While realistic 3D games are cool and fascinating, apps that are inspired by classic video games like this have their own charm.
It's Engaging
This game is entertaining and interesting. It will require your focus because there are several enemies coming from different angle. If you are into action/shooting games, this one is for you. It's also a good game to keep you occupied.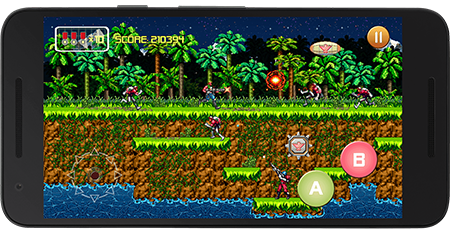 Controls Can Be a Pain
The controls are a bit difficult to use, which affect the overall gameplay. The A and B keys are very near each other so there's a tendency that you will hit the wrong key. Moreover, they are small, especially when played on a smaller screen. It would have been better if they are bigger and that they are a bit far from each other so you can have better controls on the game.
Pop-up Ads are Annoying
This app is free to download and as you may already expect, it comes with advertisements. Although some games have ads, others are not intrusive. However, with this app, the ads can be interfering, which can again, affect the overall game experience.
The Ups
Special Force: Contra Terroist Hunter is inspired by the classic arcade game Contra. If you have played this game when you were a kid, this app would remind you of that so it will bring good memories. It's engaging as you will need to focus to take down the many enemies coming from different directions.
The Downs
One of the downsides of this app is the difficult controls. The buttons are small and very close to each other so it's hard to hit the button that you wish to use. Advertisements can also be annoying as they could just pop-up affecting the game.
The Verdict
If you have played the classic video game Contra before, you will find this game nostalgic and interesting. However, it requires patience and getting used to on the controls. Plus the pop-ups can be annoying too. If you can live with these drawbacks, it's still a nice game to try.