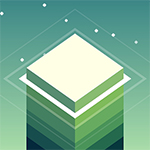 Yo, ho, ho, and a bottle of rum! Ye know by now yer friendly app pirate is competitive in everything. Aye, even if me is competing with me self! Har, har, har. 'Tis why I can't seem to put down any game as I always want to beat me previous score. Well, this old salt still takes a break from playing when it's time for booty hunting, and 'acourse, when drinking rum with the crew. Oh aye, when me parrot pet wants to play with me too. The app that I will share with ye is called Stack by Ketchapp. Me also had a hard time putting down this app. So avast ye as we begin with the review.
Basic Interface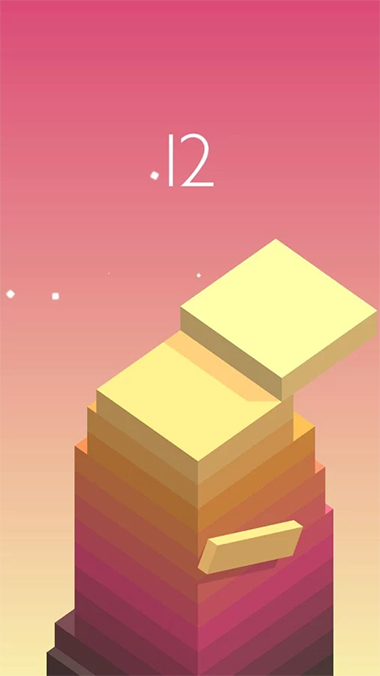 The game has a simple interface. All you will see is the plain background and the blocks that you will stack on top of each other. The blocks turn darker in color as new lighter ones are being stack on top of them. There's nothing fancy about the way it looks but it works for the game because you will not be distracted with the graphics and instead focus on the game.
Easy to Play But Hard to Master
It's easy to understand how the game works. A block will be sliding back and forth until you tap on the screen. It will fall on top of the previous block. Any part of the top block that is over the edge of the bottom block will be removed and it will fall. This will continue until nothing's left and the game ends. The goal is to build a stack that's as tall as possible. While this may sound simple, it is difficult to master as it needs accuracy. You'll find it challenging to beat your score or other players' score but this is what makes it fun.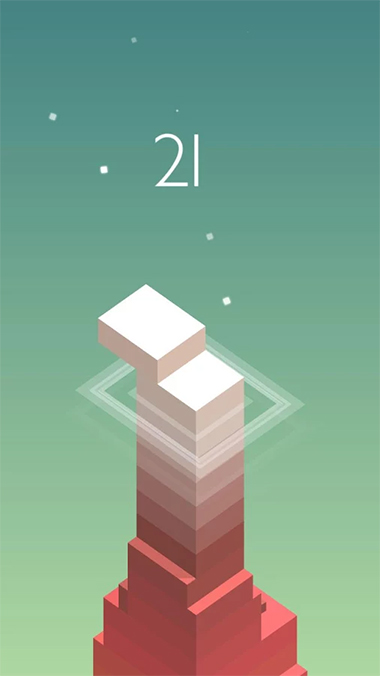 It's Free but Comes with Advertisements
Stack is an app that is free to download. However, just what you would expect in most free games, it comes with advertisements. This can sometimes be annoying as an ad would immediately pop-up as soon as you finish the game. There is an option to remove the ad for a small fee, so it's still not that bad especially if you got hook in the game.
The Ups
This game is easy to play but hard to master, which gives it the challenge. You will enjoy playing it as you will find yourself wanting to beat not just other players but even yourself. It's also free to download.
The Downs
It comes with advertisement and it's up to you if you want to remove this for a fee. The interface is not that attractive, although this is not really a deal breaker.
The Verdict
There may be a few drawbacks with Slack but they are not really that big of a problem. There is a high chance that you will enjoy this game especially if you are competitive in nature, so you may want to give it a try. It's free anyway.