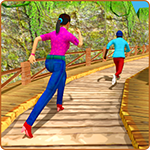 Ahoy there me hearties! It's me again yer friendly app pirate back from another adventure with the crew. It's tiring but we sure did a great time, especially we found plenty of booties! 'Afore this old salt snooze off, don't ye worry 'acause I won't forget about yer dose of app review. Avast ye as we begin with the review of the game called Street Chaser by iGold Technologies.
It's Familiar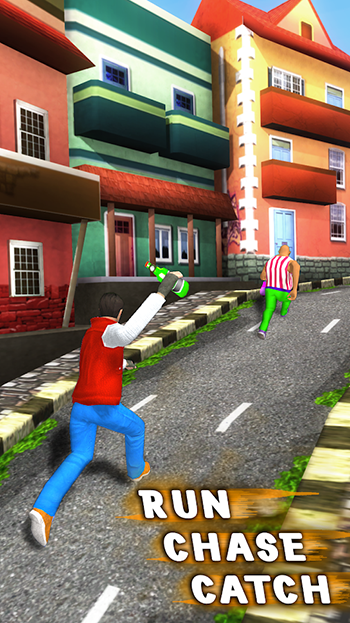 Chasing and running game are not new. However, this is not your regular endless runner because you are not the one being chased, but instead, you are the one chasing the bad guys. Plus, it comes with missions so you are not just playing for the same objective as there are various objectives that you need to achieve, which add to the excitement of the game.
Fantastic Graphics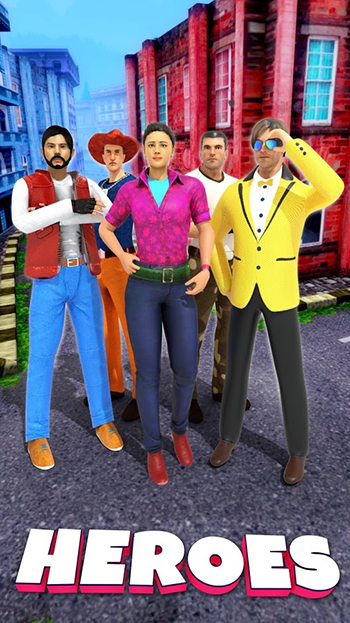 This free to play game also comes with gorgeous graphics, although there are ads that show up after every game. There are different characters to unlock both on the heroes' side and the robbers. It's fun because you can select a character to use for the chase, although the robber that you will be chasing will be a random one. The neighborhood where the chasing takes place is also detailed. Just like a real neighborhood, there are different roads that you can take. You don't have to follow where the robber is going because once you are familiar with the surroundings, you can find shortcuts that will make it easier for you to catch the robber.
Easy to Learn, Hard to Master
The basic gameplay is pretty easy as the main goal is to catch the robber. There are also missions to take and they are self-explanatory so you would know right away what to do. Plus, there is a tutorial at the start of the game that shows you how controls are used. It basically includes swiping left, right, up, and down. While it is simple to understand and learn, it is challenging because of the various obstacles on the way. Hitting these obstacles will end the game.
The Pros
Street Chaser is free to play and it has gorgeous and detailed graphics. You can unlock and choose from different hero characters, which is fun. It's also easy to learn, but also challenging, giving it excitement.
The Cons
There are advertisements that show up in the game. If you are not connected to the Internet, you will also keep on getting that message asking you to check your connection after every game. There are also times that the controls do not register so you could end up hitting the obstacles.
The Verdict
Street Chaser has a few drawbacks, but its advantages outweigh them so it is still worthy to give it a try. It's free, easy to understand, and challenging, making it a good casual, time-waster.