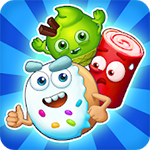 Ahoy there me hearties! Here's yer app pirate enjoying some downtime with the crew and of course me parrot pet. It's been a long and tiring day, but it was all worth it because we successfully found the treasure chest in the treasure map. It had a lot of booties so we are celebrating! We are not drinking rum as of the moment because we cannot afford to get drunk and we are on our way again to another location that might just give us more booties. For now, we are eating chocolates and other kinds of sweets as a reward for ourselves. Aye, this bucko also has a reward for ye me lads and lasses. It's another app review and this time, it's with the game called Sugar Heroes by Clever Apps Pte. Ltd.
Fun and colorful graphics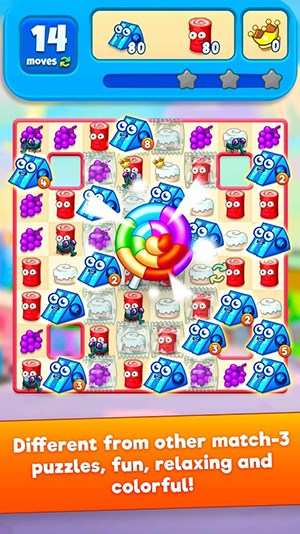 Many match-3 games have fantastic graphics and this is another app under that genre that will not disappoint when it comes to its graphics. As the title suggests, the objects that will be matches are foods with sugars like fruits, breads, pastries, juices, and candies. There are also various locations on the stages so you will see different backgrounds when you move from one level to another, as well as on the main game window itself.
Easy to learn, hard to master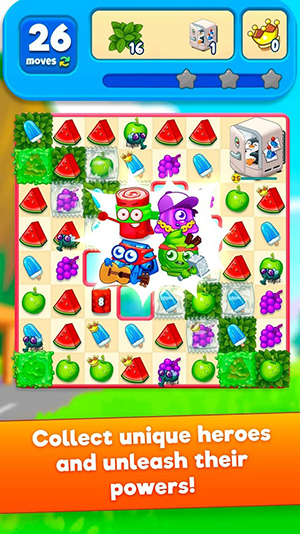 There are instructions when there are new things to do so you will have a guide. But if you have been playing match-3 puzzle games before, it has the same concept. You are given a specific objective on each level on what objects to collect. Plus, you also have limited moves. There are also boosters that you can earn or you can also make an in-app purchase, although it is optional. The first few levels are easy and it gets harder as you progress. Other levels are very difficult that it might force you to use your boosters or if you don't have the patience, you might be tempted to make an in-app purchase or you could get too frustrated and you don't want to spend real cash so you may just stop trying.
Thousands of levels
There are thousands of levels available. As of this writing, there are 2,000 levels waiting for you to unlock. You can keep on playing the game, although you might find yourself repeating a specific level several times before you can pass it.
Has some system glitches
There are also some system glitches, although it doesn't happen to all users. Sometimes, you might experience slowness or lagging in the game. There are also times that the boosters that you have supposedly earned don't show up.
The pros
Sugar Heroes can be downloaded for free and it has fun and colorful graphics. It comes with tutorial and it's easy to learn, but challenging. There are thousands of levels to play.
The cons
Some levels are too difficult too pass and there are also system glitches at times.
The verdict
Considering a few drawbacks, Sugar Heroes, is still a promising app that is recommended to those who are looking for a fun game that they can play on their free time or something they can play for an extended period. It's a nice addition to those who are into match-3 puzzle games.