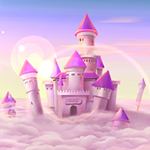 Ahoy there me hearties! Here' s yer favorite app pirate ready to explore the seven seas for another booty hunting adventure. We had a quick break on land and one of the places that we immediately checked out was this dessert store. Aye, we buckos definitely love sweets! We loved those moist cakes and cupcakes! We even brought some at the good old Jolly Roger so we can munch on them while sailing to our next destination. Since we are having sweetness overload, this old salt decided to share an app that makes me think of sweet desserts. Join me lads and lasses as we review the app called Sugar Store by MAFT Wireless.
Eye-catching graphics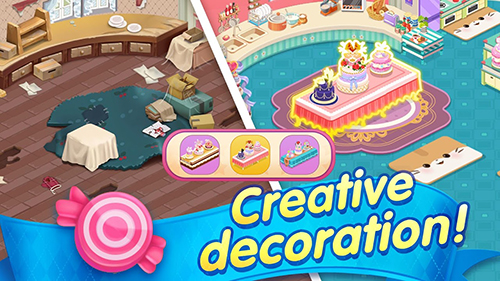 From the start of the app where it shows the main character being invited by elves, you will see right away that it has fantastic graphics. The flying cupcakes, elf, and hot air balloons are all eye-candies. While the shop is still untidy at first since it's you task to clean it up and restore, you will immediately see its beauty. On the game window itself, you will match different kinds of desserts that are also adorable to look at.
It has a story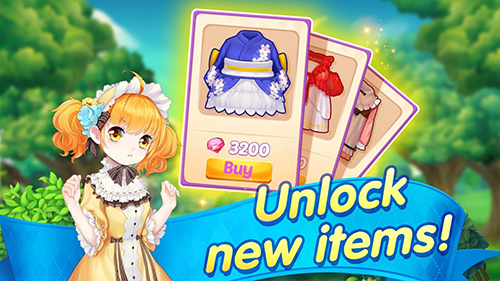 Unlike other match 3 games that just go from one level to another, this one has a story, although the grammar has room for improvements. You will not only have fun playing the game, but you will also be curious on how the story will unfold. It is engaging so you might find yourself wanting to keep on playing to know what happens next and also to unlock more content.
Match 3 and decorating game in one
Sugar Store is not your ordinary match 3 puzzle game, although it also has similarities to those games under the same genre. Like them, you need to complete the levels with the limited moves you have to move to the next level. As mentioned, it has a story, which is not present on all similar games. It also has a decorating feature where you can decorate the dessert shop to your preference.
Lives hard to accumulate on higher levels
This app is free to download. However, you will need lives to keep playing and vouchers to continue decorating, which you will earn if you pass a level. It can be a challenge to earn more lives and vouchers when you reach the higher levels as they are more difficult to complete.
The good
Sugar Store is free to download and it has eye-candy graphics. It features a story and it is a combination of match 3 and decorating game. There are hundreds of levels to play and lots of contents to unlock.
The bad
There are several grammar errors that need editing. It's difficult to earn lives and vouchers on higher levels.
The verdict
Sugar Store has room for improvements but it is an incredible, fun, and enjoyable match 3 and decorating game to try. It has a story, gorgeous graphics and plenty of playing time.