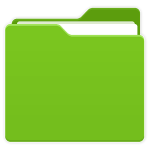 Ahoy there me hearties! Yer friendly app pirate is here again for another awesome app find that I will share with ye straight from Davey Jones's locker. While many landlubbers think that all this old salt do is booty hunting and drinking rum, there's another thing that's keeping me busy and that's me smartphone! Aye, I have loads of files, both personal and those that were sent to me by me crew and other buccaneers. I found this app called the Super File Manager from OneGogo. This is what I will share with ye in this review. So batten down the hatches as we begin.
It's Feature Rich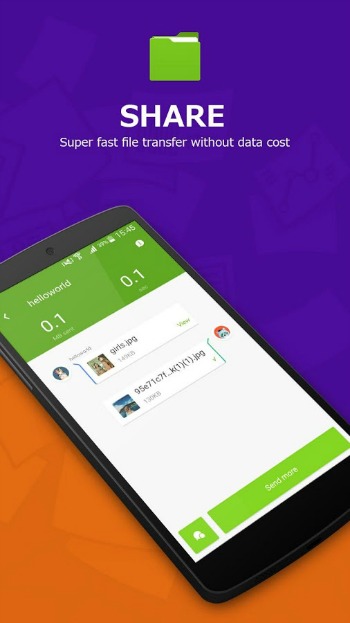 Super File Manager lives up by its name of being a "super" file manager. It has lots of features that you may find helpful, from the basic ones that you may expect from a good file manager like moving and organizing files to different folders, to other features that may not always be present on standard apps, but you wish were there. Some of these are easily moving files to and from the internal and external memory. Its sharing feature is also fast and there's no limit to the size of files that you could share. There's also no need for an Internet connection in order to make the transfer.
Doesn't Take Much Space
Since this app is feature rich, you may think that it would take much space on your device. However, this is not the case as it's only 4 MB. Considering its full features, it's one of the smallest file manager apps that you could find out there. If you're the type who wish to organize your files in your smartphone, but you don't want to install a file manager that's too big, this is a good find.
It's Convenient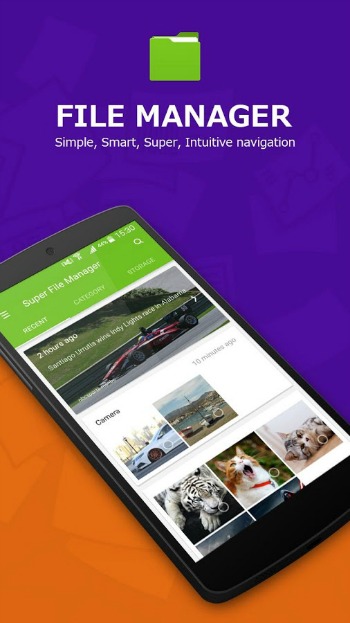 Using this app is simple and convenient. It has a basic interface and it's also intuitive. It's easy to familiarize yourself on how to use this app. Another thing that adds to the convenience is that in the home page, you'll get instant access to specific files like the downloaded files and recent files, which would save you time as you don't have to search for them. However, this is only available to Android users as of this moment. If you're an iOS user, this is not yet available.
The Ups
Super File Manager offers a lot of features that you may look for in a file manager like simple organizing of files, easy sharing and convenient access. It's also not difficult to learn how to use this app. Considering the features it offers, it has a small size so you don't have to worry about it taking much space on your mobile device.
The Downs
The only drawback is that Super File Manager is only currently available for Android users only. You would not be able to use it if you're an iOS user.
The Verdict
If you're an Android user and you're looking for a more convenient way of organizing your files on your mobile device, it's recommended that you give Super File Manager a try. It's simple to use, feature rich and it doesn't take much space.