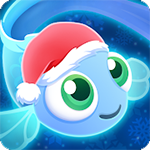 Yo, ho, ho, and a bottle of rum! Ahoy there me lads and lasses! It's me again, yer favorite app pirate ready to dive down Davey Jones' locker and find more booties. Aside from the booties, another thing that I enjoy under the ocean are seeing various sea creatures like starfishes. When I was a little lad, I even had an aquarium at home. Aye, this bucko has loved the waters and sea creatures ever since. For this review, I decided to share an app that is related to that. It's called Super Starfish by Protostar. Avast ye and let's start.
Bright and cute graphics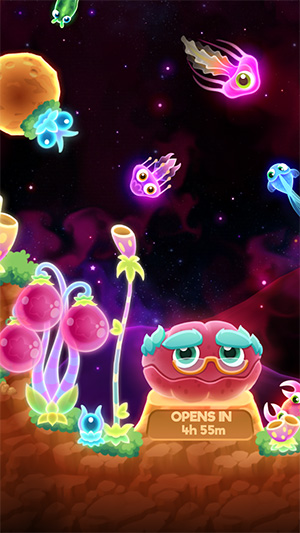 There are two settings in the game. On the main window where you play the game, it's set in a cosmos where there will be blazing suns and planets that you need to avoid. The main character is your chosen starfish, although there would just be one choice available when you start. You will be able to collect more as you progress in the game. There are also stars that you can collect and various items like seashells, which will be required for completing your missions. On the start of the game and when you finish every run, the setting will be under the ocean, where there is a clam that will bring you rewards. Also, you can put some plants to grow to decorate the space, which is something fun.
Easy to learn but with the right level of challenge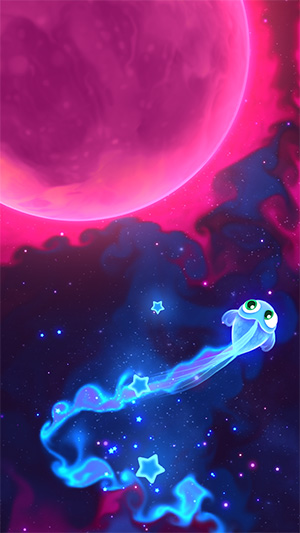 It's easy to familiarize yourself with the gameplay because it's simple and it comes with a tutorial at the beginning. You will just swiping left and right to collect stars and avoid obstacles. It is easy at the beginning to complete missions, but as you move forward, it gets more challenging, although still not impossible to achieve. It just gives more life to the game and prevents it from being boring.
It's free with just the right amount of ads
You can get the game for free and you can keep playing without spending anything. This is ideal if you want to have fun without shedding real cash. There are advertisements, which is expected on most free games. However, what's good about this is that the ads are not annoying as they do not pop-up all the time and everywhere, especially when in the middle of the game.
Some of the items cost a lot
There are items that you can buy using the in-game currency like shells and coins. However, some of them cost a lot, so it may take time before you can unlock or get them. It would need patience, especially if you don't wish to spend real money with the game.
The good
The game is free and it has cute and bright graphics. It has easy gameplay that is quick to familiarize and the right level of challenge that is still doable, while giving a sense of thrill. There are ads but they are not annoying.
The bad
Some of the items cost a lot so it will take time to unlock them without spending real money.
The verdict
Super Starfish is a fun game that is perfect for killing time. It is easy to learn and has the right level of challenge that will keep you want to play. It's also free and has minimal ads so you will not be bothered while on the game.