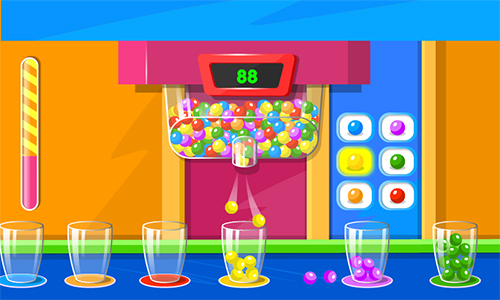 Yo, ho, ho, and a bottle of rum! Ahoy there me mateys! It's going to be a busy day today. Me and the crew stopped by the land to get some stuff that we need. We also went to the grocery store to buy some stocks and we are about to organize them in the ship today. Since it's very seldom that we get to go there, this old salt was amazed at the variety of items that they sell. We actually over shopped because we got more than what we were supposed to buy. The candies and other snacks were just too appealing to pass. They are not available on sea, so might as well bring them with us. Har, har, har! Me also saw how busy the supermarket was, and it reminded of this app, which I decided to share with ye hearties today. Batten down the hatches and let's start the review for Supermarket Game by FM by Bubadu.
Gorgeous Graphics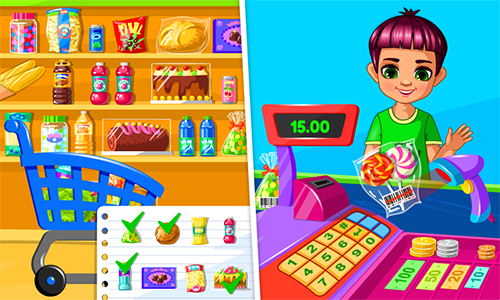 The game is visually appealing. It's colorful and the images are created in a way that are pleasant to the eyes. Since it's a supermarket, you will be able to explore the different areas of the supermarket like the sweets section, fruits, and cashier. There are different customers waiting for your help, although some would look like each other. However, it's not really a deal break considering the details that the supermarket has.
Fun with Various Mini Games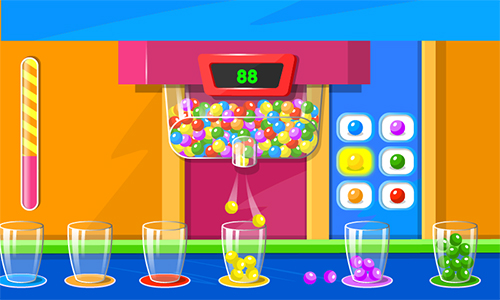 Unlike other supermarket games where you will be managing its operation to expand the business, this one is more of completing the tasks like completing the orders of the customers and getting their payment. The things that you need to do come in mini games, which mean that there is variety of things to do, so you will not just be playing just one type of game over and over again. They would still repeat, but still, you will not be stock playing just one type of game. These mini games might seem simple, but they also has a challenge to it. For instance, the candy section will ask you to dispense the right color of gum balls to the containers and you need focus to do it right. There's also the meat section where you need to pack the right meat and cheese. Aside from that, there's an additional mini game where you need to catch the supermarket thief and drive the delivery truck safely.
It's Free but with Ads
Supermarket Game is free to play. Although it comes with in-app purchases, you will not be forced to make a purchase. You can still play the game without spending real money if you want to. However, the advertisements can be too much.
The Ups
This app is free to download and it has gorgeous graphics that are fun to see. There are various areas of the supermarket to explore, and they come with mini games.
The Downs
It has too many advertisements.
The Verdict
Supermarket Game is recommended if you are looking for a simple yet fun game to keep you occupied. It has an eye-candy graphics with a variety of mini games that you can play to pass time. It may have advertisements, but it's free and enjoyable, so it's still worth the try.