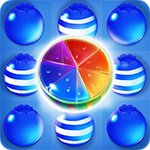 Yo, ho, ho, and a bottle of rum! Ahoy there me hearties, yer friendly app pirate is back from another booty hunting adventure around the seven seas. This old salt has played several games and one of me favorite genres is puzzle, specifically match 3 games. Me have played many match 3 games and me never get tired of them. Har, har, har! The app review that I will share with ye is another game under this category. 'Tis called Sweet Candy Story by Fruit Candy Blast. Avast ye and we'll start with this review.
Good Graphics and Fun Sound
The game has a cute graphics. There are different colorful candies that makes the game eye catching. It also comes with a nice background music that adds life to the game without affecting your focus. There are also sound effects that you will hear when you match several of the same items. You will feel more into the game when you start hearing these sounds.
Familiar for Match 3 Game Players
Those who have played any match 3 puzzle game before will find this game familiar. Although the background and items look different, the basic gameplay is generally the same. Match 3 or more of the same items on the game window and meet your goals using the number of moves given for that level.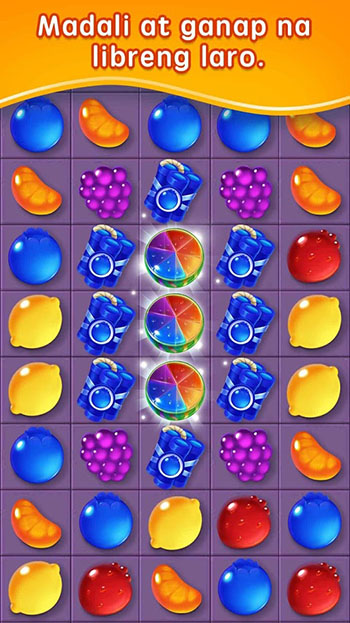 Easy to Learn, Although Not as Challenging as Others
Even those who have not played any match 3 game before will find this game easy to learn. This can be played by players of all ages and skills. There may be a concern though on players who are long-time match 3 game players because its levels are not challenging as other popular match 3 games like Candy Crush. Expect to reach higher levels easily without using all your lives. There are those that are in really high levels that start to become challenging. While this app is free, there are advertisements that can be annoying.
The Ups
It's a game that you can download for free. It also has nice graphics and fun sounds. It's easy to learn and it's also familiar for those who are a fan of match 3 games.
The Downs
It has advertisements that could affect the overall gaming experience as they can become annoying. It is not something unique and it doesn't have a fresh idea to offer as it is played exactly as how other match 3 game works. The puzzle levels are not difficult, which can be a disadvantage for those who want more challenging levels like what other apps under the same genre offer.
The Verdict
Sweet Candy Story has nice graphics and sounds. It is easy to learn and a good game to pass time. It may not have anything unique or fresh to offer because of the same gameplay as other match 3 games, but it's still not a bad game to try, especially if you are looking something that can keep you occupied.