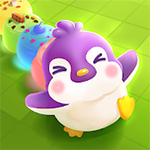 Ahoy there me lads and lasses! Yer favorite app pirate is ready to sail and go booty hunting through the seven seas. When I was a little lad, me used to play a snake game on me old phone. There was no smart phone back then. Aye, this old salt experienced that old school mobile phone. Har, har, har! Me found this game that reminded me of that game and that's the app that I will share with ye today. The title of the app is Sweet Crossing: Snake.io by Moonton.
Cute graphics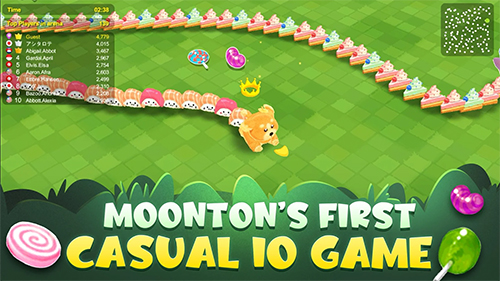 One of the strengths of this game is its graphics. The characters, tails and objects that the characters eat are all adorable to see. The characters look like pocket animals that eat colorful sweets. The background is lush green, so the various colors pop-up.
A fresh take on an old school game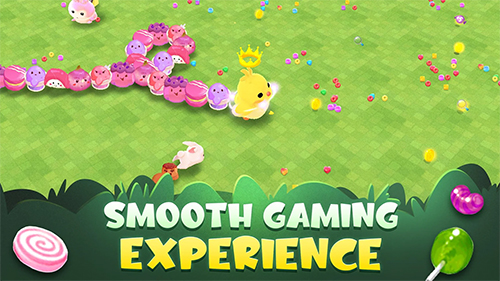 It follows the same general gameplay of the old school snake game in old school phones back in the days where there were no smart phones yet. The character will eat the objects so the length increases as long as possible. However, it is now an upgraded version because besides the fact that it is 2.5D, there are also other snakes in the game window and you need to avoid the character itself from being hit or the game will end. The other snakes are only bots so you will not really be playing with real players.
Smooth controls
There is a joystick that you can use to move around. It works smoothly so you will not have a problem moving around. If you are not familiar with using that button, it will not take long for you to familiarize yourself with it. Unlike other similar games that lag, we didn't experience that problem when we played this game.
Free with acceptable ads
The game is available to be downloaded for free. Like most free games it also has ads. But what good about it is that they are not too much. You will still be able to play without being bombarded by too many ads.
The good
Sweet Crossing: Snake.io is free to play so you don't have to spend real money to play, although it comes with in-app purchase. It has cute characters and it has smooth controls. The ads are also not too much.
The bad
There is really not much about to say when it comes to the game cons. Just some area for improvements may be is the option to play with other players and more options to change tails. A different environment would also be a nice addition.
The verdict
Sweet Crossing: Snake.io is a fun game that is perfect if you want to pass time. You can keep on playing as long as you want and repeat when it ends. It's free, it has smooth controls, and it has cute graphics. It is also not bombarded with ads, which is a bonus considering it's free. There might be areas for improvement, but overall, the game is not bad at the moment.