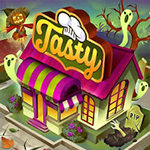 Yo, ho, ho and a bottle of rum! Ahoy there me lads and lasses. It's me again yer friendly app pirate getting ready for a booty hunting adventure with the buckos. All our equipment are ready and we are almost there in our next destination. We are hoping to find exciting treasures so let's cross our fingers for that. While we still have about half an hour before we reach the place, let me write an app review for ye hearties for a game called Tasty Town by Social Point.
Gorgeous graphics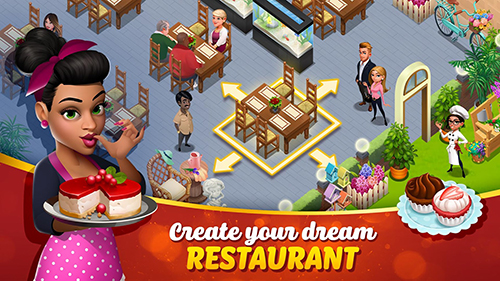 Thumbs up for the graphics. It's enjoyable to look at the graphics because its high quality and attractive. The game is detailed. From the surroundings outside the restaurant, to its inside, you will find different things that you will find in real life. The animation is also nice to look at.
A mix of different games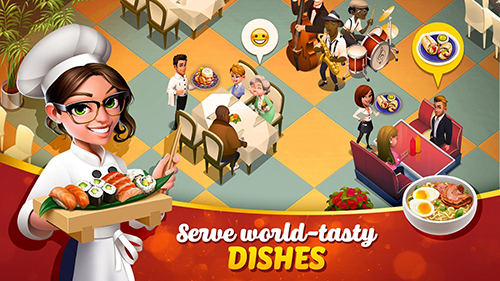 This free game is a combination of various classic games including restaurant management, farming and decoration game. The main game is about managing your restaurant and growing it. Unlike similar apps, this one has a farming app as it will let you grow your own crops and take care of animals like pigs. Speaking of pigs, they look adorable especially when they sleep after eating. It also has a decorating side as it lets you decorate your restaurant and also your farm.
Rich in content
There is a lot of content to unlock, which gives you a lot of playing time. You earn as you play and you can use this to pay for more items. You can also hire additional chefs to offer more variety of foods. However, there are some that require purchase using diamonds. These are premium currencies that are hard to earn on your own. You have the option to make an in-app purchase using real money. If you don't want to spend real money, then you may need to wait for a long time before you can get the items or chefs that require diamonds.
The good
The app is available for free. You can download and play the app without spending any money. It has gorgeous graphics that makes the game even more fun. It's also a combination of different game types so you will not easily get bored.
The bad
There are items that require diamonds and these premium currencies are difficult to earn. It can be frustrating as you need to wait for a long time to unlock them.
The verdict
Tasty Town is a fun and enjoyable app all in all. It has amazing graphics and a lot of content to unlock, giving you a lot of playing time. While there are items that require diamonds, you can still continue playing the game without spending real money. It may just take longer to unlock those items that need diamonds. If you are into a game that you can go back to from time to time and you see growing, this app is highly recommended.