Ahoy there me hearties! It's me again, yer favorite app pirate ready to given ye another app review that me found from the seven seas. I dived down Dave Jones' locker just to get this great find for ye me lads and lasses. The crew told me about this app that can be used for conveniently adding texts on images. This old salt had to get it and try it so I can share it with ye me buckos. So avast ye as I start sharing with ye this review for the app called Textgram by Codeadore.
Easy to Use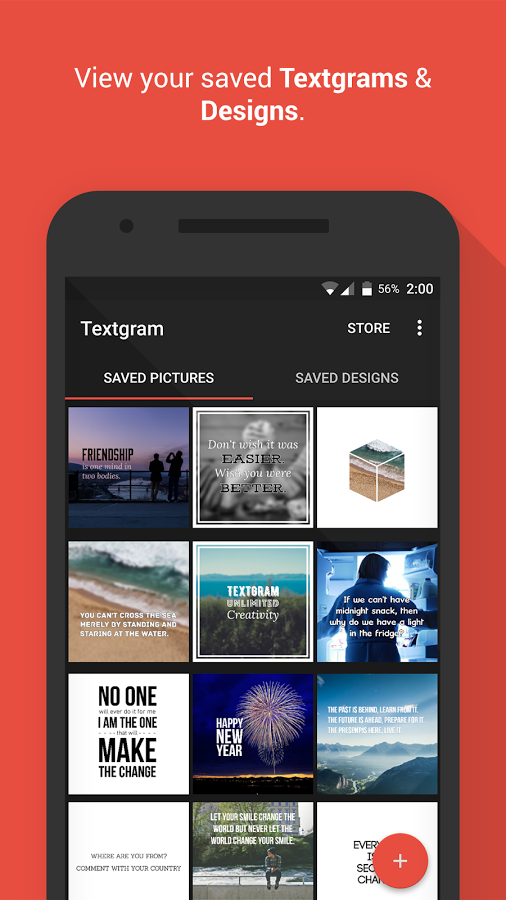 The app has various options but since they are properly and clearly captioned, you would know immediately what they are for. With some navigation, it won't take time and you will get used to using it and its features. Even if you are not familiar with editing apps like this, you still would not find it difficult to navigate yourself around. The options also work well so it won't be hard for you to create your text on images.
Feature Rich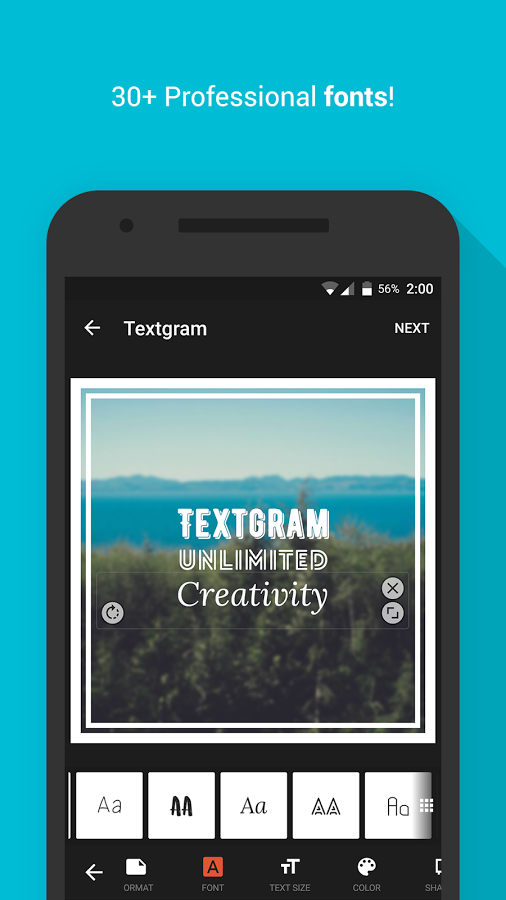 Textgram does what it is designed for. It lets you conveniently add texts on images. What's even better is that it has several features that will allow you to design the text as it contains various fonts, text styles, and text colors. There are also several backgrounds that you can use for free, although you can also use your own image that's saved on the phone. There are filters that let you adjust how the image would appear.
Easy Sharing
You probably want to share the text and image that you created and this can be easily done using this app. There's a share button that lets you easily share it on Facebook. It used to have a share option for Instagram, but other users reported that it was gone after an update. However, it can still be saved on your phone so you can upload or post it on other sites or send it on email or chat.
The Ups
Textgram does what it was designed for and that is to conveniently add text to images. It has great fonts to choose from, and also offer the option to edit them with various text styles and colors. They can also be resized. There are available backgrounds and you can also use your own images. Edited text on image can be saved or shared.
The Downs
Sharing to Instagram is not present on some users who received the update. You need to adjust the filter of the image first prior to adding the text as adding the text and adjusting the filter of the image will also affect the text.
The Verdict
Textgram has some areas for improvements. Nevertheless, it does the job on what it was designed for and it offers extra features that are helpful, including text styles and colors, backgrounds, and filters. This is a convenient way to add text to an image so it's recommended that you give it a try.