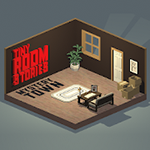 Ahoy there me lads and lasses! The crew and I are about to go on another exciting treasure hunt and we're all geared up. The map for our next quest is ready and so as our equipment. We made a research and found that there are a lot of traps in the island where we are going, made to protect the treasure, but we are up for the challenge and knowing the skills that these buckos have, there's no doubt that this booty hunting will be another success. Before we leave, of course this buccaneer will not forget to drop ye another app review. Find out more about this game called Tiny Room Stories: Town Mystery by Kiary Games and see of it's something that will interest you.
Average 3D graphics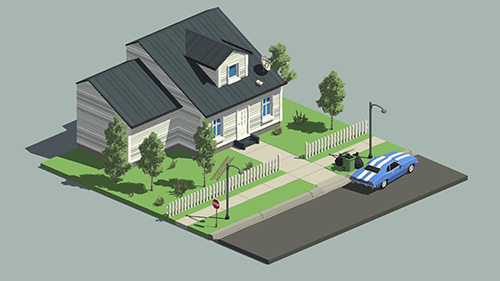 The graphics of the game is not as eye catching as other modern games that come out today. It will remind you of the old video games that do not have stunning graphics. However, it's 3D and you can move the location to see a different perspective, which is a good addition as this is not always present on all games. There are also different locations to explore so you will not just be confined in one setting. You will be exploring the entire town, which means more places to see instead of just a single building.
It has a story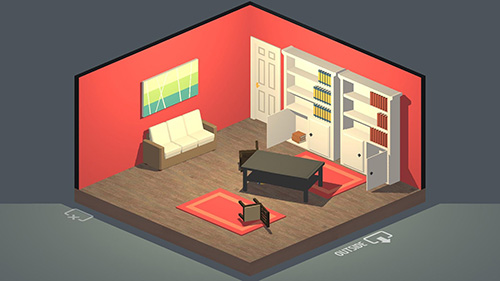 It's not your ordinary puzzle game because it is a combination of different game genres rolled into one including escape, mystery and detective game. You are also not just trying to escape or solve the puzzle for the levels but you are following a story and you are unlocking the next chapter to know what happened in the town. You will be immersed because you need to find the solutions for the chapter to unfold the mystery of the disappearance of the character's father and everyone in town.
Only the first 6 chapters are free
The game can be downloaded for free. However, only the six chapters are free. You need to pay to unlock the next chapters. If you are the type of player who doesn't want to spend real money on a game, then you will not be able to unlock the entire story as the next chapters will require in-app purchase.
The good
Tiny Room Stories: Town Mystery has an interesting story that will get you hooked as you are part of unleashing it. It's exciting and fun, and it is also a combination of different game genres that make it entertaining. It will make you think because the puzzles are challenging but they are not impossible to solve. You can also move the window to change perspective.
The bad
Only the first six chapters are free so you need to spend real money in order to unlock the next chapters.
The verdict
If you don't mind paying to unlock the remaining chapters of the game, then Tiny Room Stories: Town Mystery will not disappoint you, especially if you love mystery, puzzle games and you love playing detective.