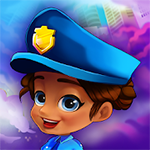 Ahoy there me lads and lasses! It's yer friendly app pirate back from another fun-filled treasure hunting with the crew. One of the things that me love about sailing is that there is no traffic in the ocean. The good old Jolly Roger sails smoothly. Me remember when I was still on land, I hated the traffic, especially when the weather is hot! Our app review for today also has something to do with traffic. It's called Traffic Puzzle by Huuuge Games – Play Together. Avast ye and let's start.
Graphics is average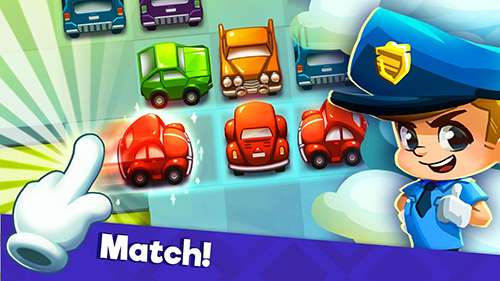 The graphics of this free game is 2D. It is colorful and it has amazing details, especially on the part where the levels are shown. However, there are other similar games that have better graphics that the app and if you have seen them before this, you will not be impressed with that of Traffic Puzzle's. But it's not to say that it looks ugly. It's more on the average side.
A new take on match 3 puzzle game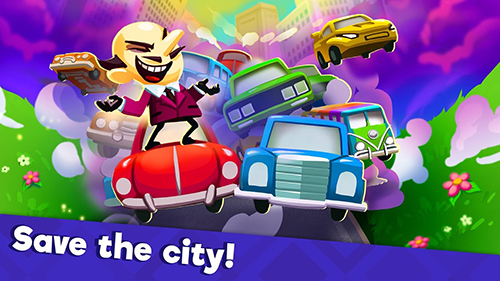 Most match 3 puzzles will require you to move same objects next to each other so they will match. It still follows the same basic gameplay which is to match at least 3 of the same objects, which is in this case are cars, but instead of moving them, you will see the next car that will come from the top, and there will be arrows around the game window that you will tap so the car moves there.
Easy to learn but hard to master
Learning how to play the game is quick and easy. However, mastering it is another story. The first few levels are easy to complete. When you get to the higher levels, this is where it becomes more challenging. You need to carefully think of your next step to ensure that you move to the next stage without running out of moves. It's also has a good side since it will keep the sense of excitement and challenge.
Hundreds of levels available
There are currently over 500 levels of puzzles to complete. However, there is a glitch where it says that there are new levels available, but they are not showing so you are still stuck on the last level. There are also times that the game freezes, which will require you to restart it.
The ups
Traffic Puzzle is free to download. There are over 500 hundred levels available giving you plenty of playing time. It's easy to learn and also has the sense of challenge. It has a new take on the usual match 3 puzzle game.
The downs
There are some glitches where new levels do not show. It also sometimes freezes, which can be frustrating if you are enjoying the game.
The verdict
Traffic Puzzle may have some hiccups, but it is still an interesting game to try, especially if you love match 3 puzzle games. It offers a new twist that will give you a different experience.