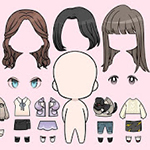 Ahoy there me hearties! We had a weekend break and that gave me a chance to catch up with me landlubber friends. I can't believe how time flies! We were just little lads back then and now, some of them already have their own family! Aye, one of them even brought his adorable daughter. Although this old salt has no experience playing dolls, we played with her and she was all laughs! Since I still remember how she loved dressing up her dolls, I thought why not share with ye an app that is also related to that. I'm sure the charming little girl will love it. Let's now review an app called Unnie Doll by 0.1%.
Plenty of options to choose from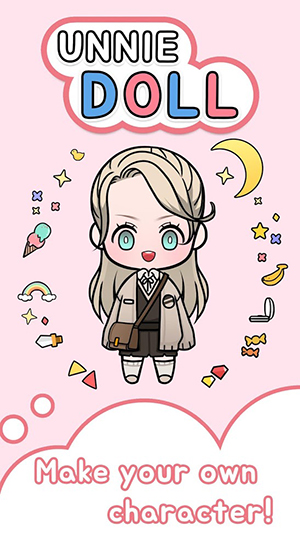 There are several doll dress up games that you can find on app store, as well as on online game sites. However, the problem is usually the little options available when it comes to customization. This is what makes this app different because it has several choices from customizing the features of your doll to its outfits. From hairstyles to the clothes and shoes to wear, there are plenty of options. You can also make different dolls, put them together, add a background and save a picture of them that can be used as wallpaper or you can send on other applications and sites.
Easy to use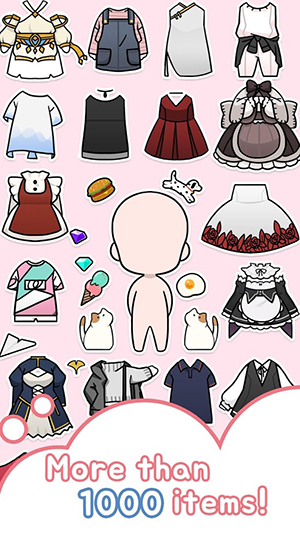 This app is a no-brainer to use. It is very straightforward. Tap the feature that you want to customize and select from the options available. You will see an immediate preview on how the specific option will look on your doll. For instance, if you go to the eyes, and select a specific eye option, you will see right away how it will look on it.
Free but with many video ads
Unnie Doll is free app that you can download on your device. However, there are several video advertisements that pop-up. Ads may be typical on free games, but when there's too much of them, it can sometimes affect the overall experience of playing the app.
Premium items can be expensive
Aside from the free items that you can choose from and use, there are also premium items that are available to be purchased using real money and they can be expensive. However, you will not be forced to purchase them. You can still play the game without spending real money if this is what you prefer.
Thumbs up
The app is free and easy to use. There are also several customization options to choose from and you can immediately see the preview on how it will look like on your doll. You can take a photo of your doll and use the picture as wallpaper or send it on other apps or platforms.
Thumbs down
The premium items can be expensive.
The verdict
Although the premium items can be expensive, it's up to you if you wish to make a purchase or not, as there are also several free items available. If you are into doll dress up games, this one is a must try.