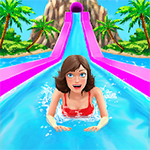 Ahoy there me hearties! Yer favorite app pirate is here again, ready to tackle on another booty hunting adventure around the seven seas. We just got back from spending a short vacation in a resort. Aye, we are always on the sea, surrounded by waters, but sometimes, it's also nice to feel that luxurious service offered by resorts. There are gorgeous and huge swimming pools and slides, and of course, those beautiful ladies in their bikini! Har, har, har. Since I still have that resort feel in me, let me share ye an app that is also related to that. Our app review is for a game called Uphill Rush Water Park Racing by Spil Games.
Colorful graphics and upbeat music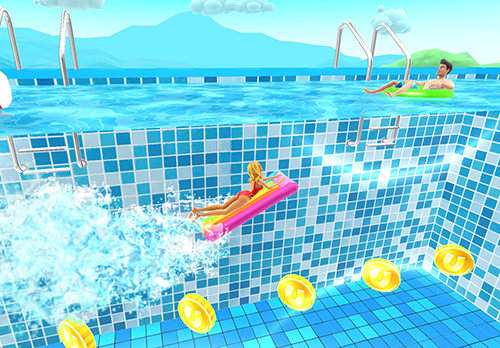 If you are into colorful graphics, this app will catch your eyes. It's 3D and although it's not realistic, the water park is detailed from the swimming pool and slides themselves, to the surroundings that include mountains, hotel rooms, and other guests. There are also different characters and boards to unlock and choose from. The background music used in the game is upbeat, which gives more life and excitement. There are also sound effects when you hit people, crash on things, and collect powerups.
Challenging controls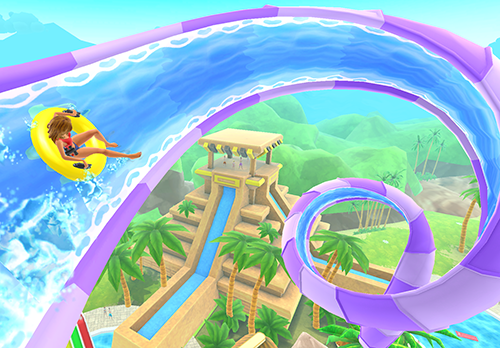 The controls are not the usual that you will use on most racing games. There are controls on the left and right side of the game window that will let you accelerate, slow down, as well as to lean front and back. Since the game is fast paced and the terrain is unusual as there are loops on the slide, it can be challenging to master the controls.
Too much ads
After every level, there are several advertisements that will show up before you can move to the next level or start again if you lose the level. From rating the game to the offers to make an in-app purchase to make it ad free, you will get the same ads over and over.
It's repetitive
The game is just that; racing to the end of the slide in the shortest time possible without falling from your board and hitting your head. While you can use different characters and boards, the objective is just the same for all the levels. There are also a few differences in the scenery of the levels but they are not that noticeable since you will see is mostly the slide and waters. Plus, you will be focused on avoiding the character from falling so it will be difficult to see those small differences.
Thumbs up
The overall graphics is eye-catching because it's colorful and it is detailed. There are also different characters and boards to choose from.
Thumbs down
It contains a lot of advertisements and it can be repetitive, so you might get easily bored for doing the same thing.
The verdict If you don't mind repetitive games, Uphill Rush Water Park Racing is an app to kill time. It has adorable graphics, although it also comes with advertisements on every level.