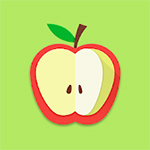 Ahoy there me hearties! It's me again, yer favorite app pirate ready to go on another booty hunting adventure around the seven seas. Me and the crew had lots to eat because of we had a lot of celebrations that past weeks. The foods were delicious and so as the rum. Aye, we got a drunk many times! Har, har, har! But now, we need to get back in shape, to make sure that we are fit on our next treasure hunt. We are tracking the food we eat and we also regularly exercise. Aye, no rum for now! If ye lads and lasses are also trying to be fit, the app that we have for review today will be helpful for ye. 'Tis called Virtuagym Food by Virtuagym. Batten down the hatches and let's start.
It's more than just a calorie counter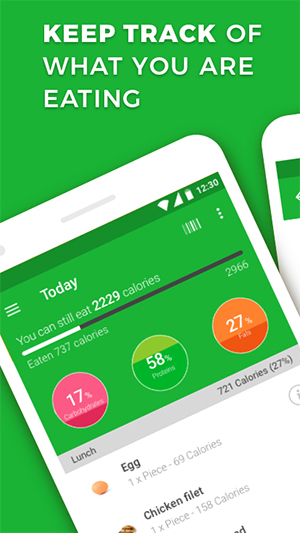 Virtuagym Food is calorie, carb, and fat counter app in one. You can track not just how many calories, cabs, and fats, but the macro nutrients too, so that you can have an extensive information about what you taken. It will help ensure that you do not go over your limits and that you meet your goal. It is also connected to the Virtuagym app, which contains exercises that you can follow for your fitness journey. You need to install the said app also, but at least it would more convenient to access it, while on the food app.
It has a user-friendly interface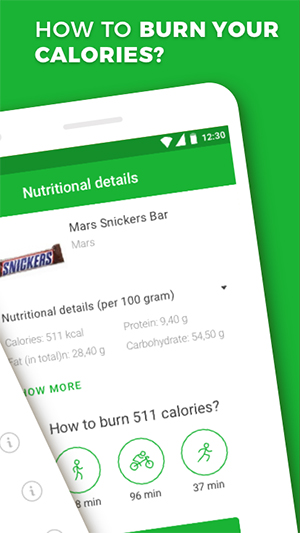 This app is easy to use and the interface is straight forward so you wouldn't have a hard time using it. On the upper left side serves the menu, where you can access its different features like your plan and a list of different foods. You can search for the list of food to find the macro nutrients of what you are about to it. If the food is not there, you have the option to add so you already have it on your list. Moreover, it comes with a scan feature where you can scan the barcode of the food, and it will show you its data, which is also convenient. The app lets you enter your information and what you want to achieve like if you want to gain muscle, lose weight, or gain weight, and it will calculate everything for you, so you have a guide.
Some of the information are not accurate
While most of the information in the app are accurate, there are also those that are inaccurate. Some of the foods there like granola bars, do not match with the nutritional facts that they have on their packaging. There are also foods that do not have data on them. The app is free to use though. It may not be perfect and it needs improvement, but generally, it will serve its purpose.
The advantages
The app is free and it is also easy to use. It has several features aside from just tracking calories. It also gives you information on the macros you need to take after entering your information and goals. It has a long list of foods and it also connects to the Virtuagym app.
The disadvantages
Some of the foods do not macro nutrients information, while others are inaccurate.
The benefits
Virtuagym Food may not be a perfect app as some of the food information are inaccurate, while others are missing. But generally, it is still a good app to use for counting calories, carbs, and fats. It also lets you enter your details, and it will calculate your macro limits for you.