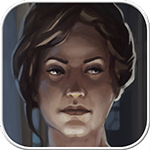 Arrrr! Ahoy there lads and lassies! Yer friendly app pirate is here again. Me and the crew just got back from another exciting booty hunt and we got loads of treasures found. We're preparing to have a party, 'course there will be overflowing rum! 'Afore I get drunk, let me share with ye this detective game called Who Is The Killer? by D. Glaznev. It's the first of the four puzzle games from the same developer and this episode is called The Old Sin. Avast ye and let's see how ye buckos will like this app.
Not Your Usual Puzzle Game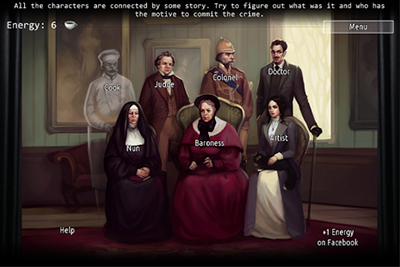 Typical detective puzzle games will let you look for hidden objects to solve the crime. However, this is not like those types of games, giving it a unique approach. It feels like a real investigation because you will need to investigate using the clues you found around and by asking the people in the castle. You have to think to connect the pieces, from the items you see around to the answers that the people will give you. It's game over if you accused the wrong person. The game will also end if everyone died in the house and you weren't able to determine the real killer.
It's Text Based
Another feature of this game is that it's text based. Although you will still see some images like a picture of all of the people in the house, you will be mostly reading texts throughout the game. This can be a bit boring to some, especially to those who prefer to navigate around the game surroundings. It would have been so much better if you can navigate around the castle and talk to the people by approaching them making it more realistic.
It Takes Long to Get Energy
Everything you do required a specific amount of energy. You earn energy by completing mini games, but it takes too long to get more. You'll usually end-up using all your energy and you still want to continue playing. You have to wait for the next day to get more energy or you have the option to make an in-app purchase, which costs real money. If you don't want to spend anything on a game, it can get a little frustrating having to wait that long and be able to do a little.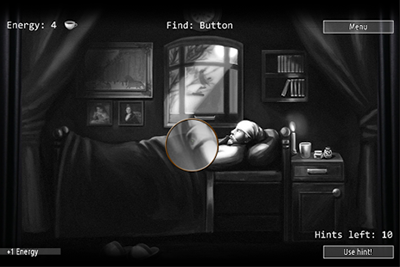 Fun Mini Games
There are fun mini-games in between the process of investigating the crime. They are nice additions as not only you can earn more energy from them, but you'll also have a good time solving these puzzles. There are not much variations as they usually include finding specific words on the screen, but it's still an added content.
The Good
Who is the Killer is a series so if you end up loving this episode, there are still three more episodes to download and play. It has a unique approach compared to the usual detective puzzle games. It will make you analyze things and think to determine who the real killer is.
The Bad
It takes too long to get more energy, unless you pay for an in-app purchase. If you don't like spending money on games, this is a big deal breaker as the progress will be slow if you don't have much energy.
The Verdict
It's recommended that you try playing Who is the Killer, especially if you are into detective puzzle games. Just be prepared to wait for hours to continue with the investigation as energy is slow to collect, unless you decide to spend real money.