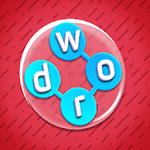 Ahoy there me hearties! Me and the crew are back from another exciting dive from Davey Jones' locker. We found gold, gems, and other treasures that we now have in the good old Jolly Roger. Although we have been doing this for the longest time, every treasure hunt still gives that same excitement and joy every time. It's the same thing that I feel when playing me favorite games, including word games. I have played a lot of word games before, but me still have fun playing them all the time. Speaking of which, this buccaneer will share with ye a word game called Wild Words by Uken Games.
Clean and charming interface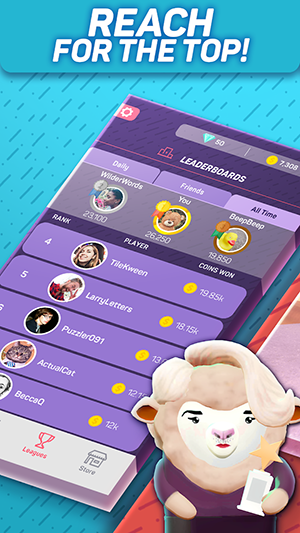 The interface is colorful but clean. There are also different destinations that it will take you to so you will not just be seeing the same thing. There are also animal characters that serve as experts to help you with solving the puzzle. Their names are also funny as they are derived from famous people on various fields like sports and entertainment.
Right level of difficulty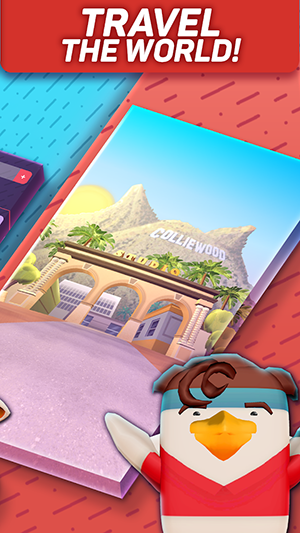 The puzzles start as simple making it easier for you to solve them. There is a clue on top that will tell you what you are looking for. Then, you have to select the letters that will complete the answer. The level of difficulty also increases as the level goes up. However, it's not that they are impossible to solve, so you will get them if not on the first try, you will eventually do as there are also help that you can use.
Free with ads
The game is free for download, although it comes with ads. The advertisements are non-intrusive though so they do not affect the game that much. You can continue with the game without being bothered by them.
Comes with only three lives
Most free games come with five lives, but this one only comes with three. If you run out of lives, you need to wait for some time before you can get more, which means that you will be forced to stop, unless you decide to make an in-app purchase. Plus, the help from the experts only become available every three hours.
The good
Wild Words is a free to play game that may come with ads, but are non-intrusive. The interface is clean and colorful, but charming characters. The difficulty level increases as you progress, but the puzzles are not impossible to solve. There are also help options available that can help you solve them,
The bad
There are only three lives available and they replenish after some time. The help from the experts also become only available after three hours.
The verdict
Wild Words is a challenging and fun game, that is not frustrating, especially the ads are not annoying and the puzzles are not impossible to solve. Although there are only limited lives that replenish after some time, you can still enjoy playing it without having to spend real cash.