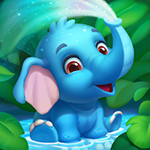 Avast ye me lads and lasses! The crew and I are almost in our next destination. We found an old map in one of our recent dives in Davey Jones' closet and we decided to go to the treasure island that is drawn in there. Everyone is excited as we believe that there is so much that awaits us. 'Afore the day gets very busy, me decided to write ye hearties an app review. So be ready me hearties as me let ye know about this app called Wildscapes by Playrix.
Fantastic graphics and animation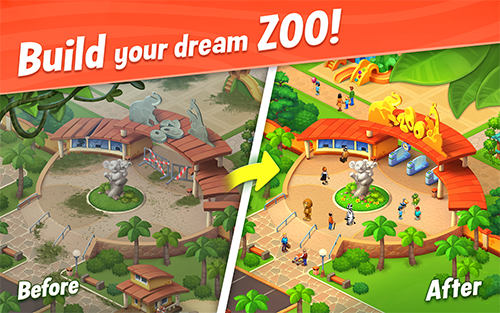 The game has eye-catching graphics that is set in the zoo. At the start of the game, it will be bare, with only the basics like the grasses and a few trees. You will begin adding animals and other structures as you move forward with the game. The animals move like real ones and they look adorable. The visitors also move around and they have dialogues. There is also interaction with them as they have specific requests that you need to fulfill.
It's a match 3 and zoo building game in one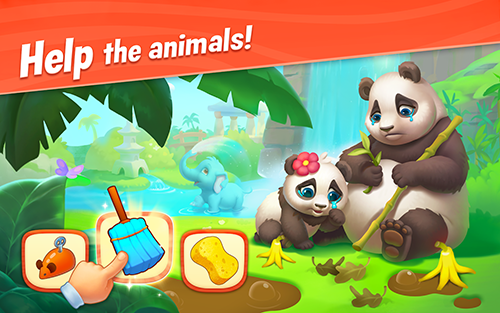 Wildscapes is a combination of a zoo building and match 3 puzzle game. You will not feel bored because there is something to do in between. You will earn stars and coins as you play match 3 puzzles that get more challenging as go to the higher levels. You can also collect gems as you fulfill the requests of the visitors. Gems are not as scarce as other similar games.
Plenty of contents to unlock
Since you are building a zoo, there is plenty of content to unlock, which gives you long hours of gameplay. You can use the coins that you earned to unlock items. However, there will come a point where the progress can be slow as some of the items would require that you reach a high level or get more coins. Others also require gems to purchase. If you run out of them, you need to wait until you have enough of the needed currency. It can get boring or frustrating at this stage, although you can still keep on playing match 3.
The pros
Wildscapes will not require you to spend money for the download and even for the gameplay. It has in-app purchase but you are not required to buy with real cash. You can keep playing without spending anything. Graphics and animation are fantastic. It's a combination of match 3 and zoo building game, which gives it variety. There's also a lot of content to unlock.
The cons
You will reach a point where contents will take time to unlock as they would require that you reach higher levels or they require more coins or gems.
The verdict
Wildscapes is fun and enjoyable. It's also free so it's recommended for those who are looking for a game to keep them occupied without spending any money. It may have a part where unlocking content can be slow, but still there's the match 3 part of the game that will keep you occupied.