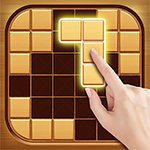 To, go, go, and a bottle of rum! Ahoy there me lads and lasses! Yet friendly app pirate is up for another adventure with the entire crew. We are getting ready because there are words spreading that it's difficult to find the treasures in our next destination, but there awaits exceptional booties. We're all so excited for the next adventure. Of course, no matter how me busy with booty hunting, I will not forget about the app review that me know ye are waiting for. Batten down the hatches and let me tell ye about this app called Wood Block Puzzle by Beetles Games Studios.
Tetris with a twist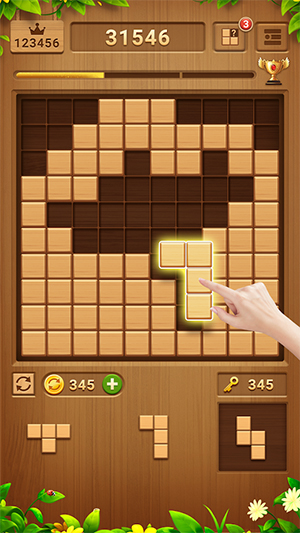 It's nostalgic because it will remind you of the classic game Tetris. Back when there were no smartphones yet and portable gaming devices were not yet that popular, brick games were the hit. This game is similar to that in a way that you need to clear blocks by placing the given block where it would fit. The difference is that there is a goal in every level and you are given two blocks to choose from at a time. Like the classic game, the game is over if the game window fills up with blocks.
Same background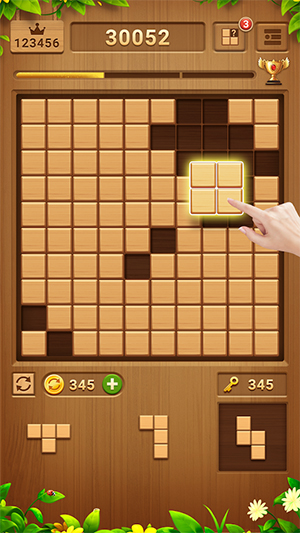 It stays true to its name because the blocks look like wood. Even the background is the same tone although you can still distinctly tell the blocks. There are no other backgrounds but just the brown one. It is an improvement to consider but it doesn't take away from the experience of playing the game.
Need currency for block rotation
The classic puzzle game Tetris will allow you to rotate the blocks, but this one will not unless you make an in app purchase. However, since there are two block options at a time, it's still possible to complete the levels without rotation although it can just be trickier.
Free and available offline
The game is available for free and although there are ads, they do not feel intrusive. You can also play it offline, which means it's available wherever you are or even while on the go.
Thumbs up
The app is free and it brings back the old memories of the classic Tetris game. It doesn't have too much ads and it is also available offline. There are two block options available at a time.
Thumbs down
You cannot rotate the blocks unless you make an in-app purchase.
The verdict
If you love puzzle games and you grew up playing the classic Terri's game, it's highly recommended that you give Wood Block Puzzle game a try. It's free so it will not cause a hole in your pocket. It also doesn't have too much ads, which is rare on free to play games. You can play it offline and you also have two brick options at a time. The option to rotate it may require an in-app purchase, but you are not forced to do so. Background doesn't change but it stays true to its name as the theme is wooden blocks.