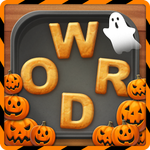 Yo, ho, ho, and a bottle of rum! Ahoy there me lads and lasses! Me and the crew just got back from another booty hunting adventure and it was a huge success. As ye know, our way of celebration, the crew is now drinking rum. Don't worry me hearties, I will join them after I shared with ye another dose of app review. The title of the app for review today is called Word Cookies by BitMango.
Fun Graphics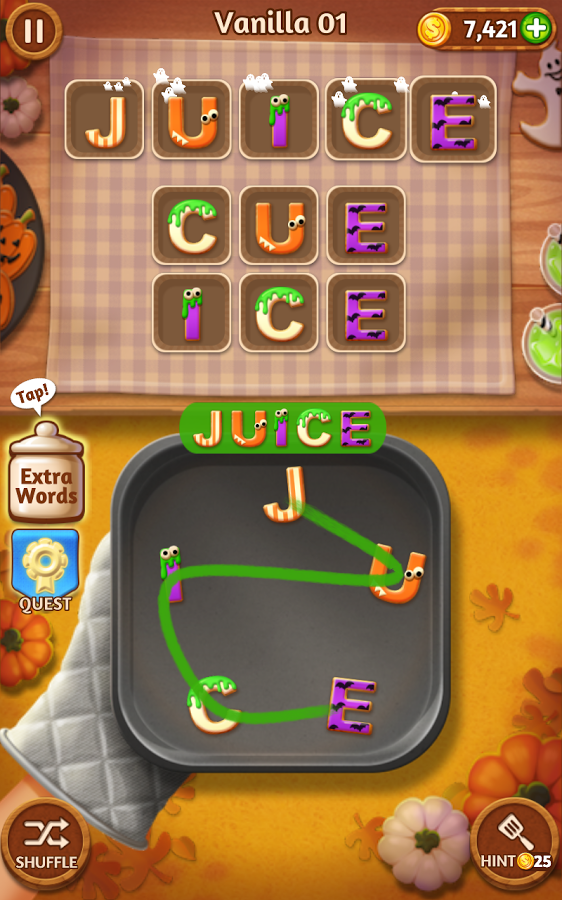 It has fun graphics as it is set in a background that looks like a baking table. There are boxes on top that represent the letters of the words that can possibly be made on the mix of letters on the baking pan at the bottom. This would give you a clue on how many letters the possible words are. The letters on the baking pan on the other hand are cookies. There's also a potholder under the baking pan giving you more of that baking theme. Even the icons of the other options are related to baking like the cookie jar for extra options and spatula for hints.
Easy to Learn and Educational
The game is easy to learn. Connect the letters on the baking pan to come up with words. The word will show up on the boxes above if you get a correct one. It is educational because it will help develop your vocabulary and it will make your mind work as you think of possible words to create.
Casual Game to Keep You Occupied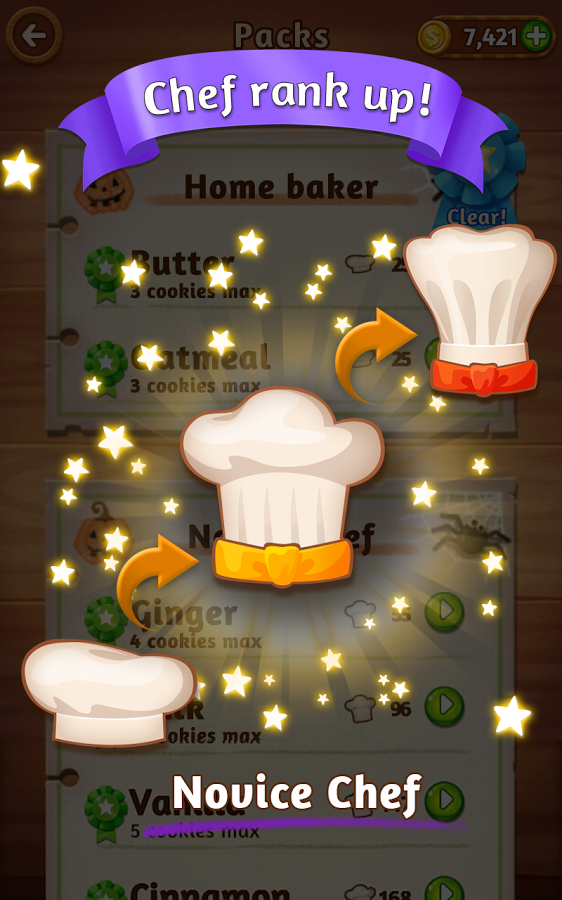 It's a casual game so it is something that you can pick up and put down anytime. It is also a fun and enjoyable way to keep you occupied. You don't just play but you also get your brain to work as you pass time.
It's Free But Comes with Advertisements
Word Cookies is a free to play word puzzle game. However, just like most games of this type, there are also in-app purchases although you are not forced to get them as you can continue playing the game without spending real money. There are advertisements that continue to play at the bottom of the game window. They could bother you since they are near the baking pan where the letters are placed, but they can be bearable.
The Good
Word Cookies is an easy to learn word puzzle game that both fun and educational. It's a nice casual game to keep you occupied and thinking whenever you feel like playing it. The game has fun graphics with the baking theme, making it even more fun to play.
The Bad
The game has advertisements at the bottom that can be distracting although you can still keep playing it as they can still be bearable, especially the game is free.
The Verdict
Word Cookies is a fun casual game to play in general. It is educational and it will keep you thinking. It has advertisements, but it's free, so it's still a good app to try.