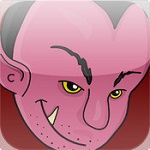 Avastthar ye swabbies! I've been interested in playing word games for the past weeks. I can see ye buckos are shocked. But aye, this pirate is not just about booties and rum, I also sharpen me brain every now and then. Har, har, har! I would like to share to ye all lads my recent app find called Word Demon. Do not be afraid me hearties as this is not an evil app. Get to know more about it with this Word Demon review.
Remember the Words
Word Demon is an app from Mole Mobile LTD that you can download on your iOS device. Android version is not yet available as of this moment. The app is easy to play. You will be given a word that you need to remember. After a few seconds, it will be hidden and you need to tap the correct letters to spell the given word. But the challenging part is that you are only given a limited time to choose all the right letters or the game will end.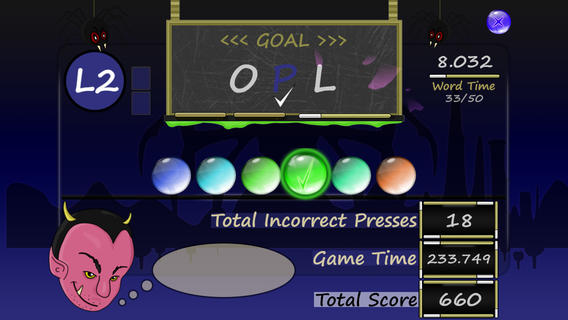 The words that will be given are in English and they range from simple to difficult ones, some you may never heard of before. The words become longer and harder as you progress in the game, which will test your memory, speed and accuracy. It has achievements and leaderboards making the game more challenging and exciting.
It's Spooky Fun
Once you play the game, you would know why it's called Word Demon. It's a word game and the words on the app will be given by a "demon". Well, not a real one of course, but a cartoon image of a demon. While the graphics is supposed to be scary, it's still adorable because of the cartoon style. The background music is like the ones that you would usually hear when watching scary cartoons. You would also hear the demon's laugh every now and then. But as mentioned, it's not scary at all. The graphics and sounds worked perfectly for the game.
It's Engaging
The rule of this game is straightforward. Tap the correct letters to spell the given words within the given time. But because of the time limit, you would feel the pressure of moving to the next level. It also has achievements that you would want to complete.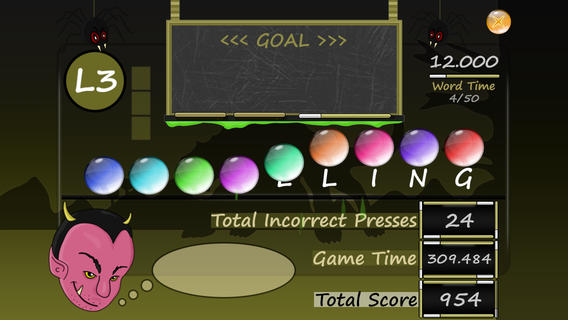 Furthermore, since it comes with leaderboard, you may want to get the highest possible score to beat other players and be on top of the list. The game may be simple but it's definitely challenging especially as you go to the higher levels. Do not be surprised if you find yourself always on your device playing the game because it's highly addictive.
The Verdict
If you like a challenging word game that you can play over and over again without feeling bored, Word Demon is for you. It comes with a price but the money that you will spend for the download is worth it. Not only it would keep you busy especially on your free time, it will also help enhance your memory, focus and vocabulary. The only drawback is that it doesn't have an Android version yet.