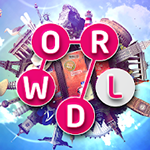 Yo, ho, ho and a bottle of rum! Avast ye me hearties! We are diving under the ocean for a promising chance to take home some great finds. But 'afore that, of course this bucko will not forget yer regular dose of app review. One of the perks of sailing is that we can get from one country to another. We even get to those places that are secluded or even those that other men may have never known before. Today's app will also take you to different places around the world. The title of the game that we have for review is called Word Explore: Travel the World by Vivinte. Batten down the hatches and let's start.
Clean interface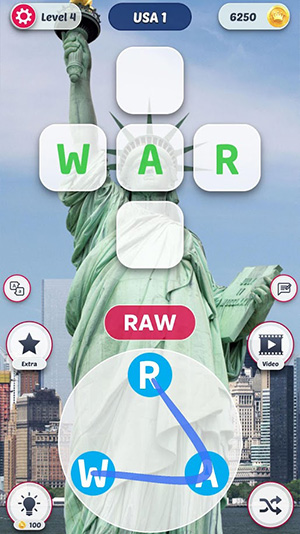 The developers did a great job in designing the interface. The options are well-placed so the game window doesn't look crowded. The level, category and points are shown on top, other options such as watching video and playing video ads are on the left and right side. At the center are the letters that you will use to create words and on top are the boxes where the letters are placed. The background are different locations from different countries. You can see it, but it doesn't affect how clearly you will see the letters and words too.
Intuitive gameplay, thousands of levels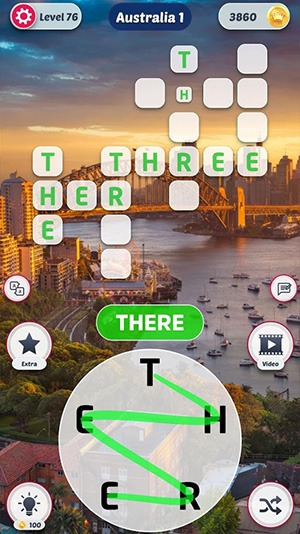 If you have played word puzzle games before, it has the basic gameplay as those games. Even if it's your first time playing something like it, you will not have a hard time understanding it because it's fairly easy to learn. As mentioned, you need to connect the letters to create words. You will know if the words are correct as they will show on the crossword puzzle boxes on top of the game window. There are also thousands of levels waiting for you to play and you can start from where you last left off.
It can be played offline
You can download the game for free. While you will need Internet connection to download the game, you can play the level of offline. This makes it convenient because you can use it to fight boredom or kill time wherever you are even when you are not connected to the Internet.
The ups
Word Explore: Travel the World is free to play. You can play it offline and it has clean graphics and intuitive gameplay. There are also thousands of levels ensuring several hours of gameplay.
The downs
There is really nothing negative to say about this app except that it doesn't really offer something new.
The verdict
Word Explore: Travel the World may have the same gameplay as any other word puzzle game, but if you are looking for that specific game genre, then it will give you a fun time. It works exactly as designed. The interface is clean, it's intuitive and you can play its thousands of levels offline. It's a highly recommended game to add on your list that is perfect to pass time and to test your vocabulary.