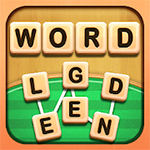 Ahoy there me hearties! Here's yer app pirate ready to give ye another dose of app review that me know ye are waiting for. It will be a relaxing day today because we still have about a couple of days before we reach our next stop. So, the crew and I will be free for the next two days. Well, of course there will be some things to do here at the good old Jolly Roger like cleaning and cooking, but we buckos can handle that. Me know that ye lads and lasses are excited for the app review, so let's jump right there now. Avast ye and let me tell ye about this app called Word Legend by Aurora Studios.
Easy to Play with Challenging Levels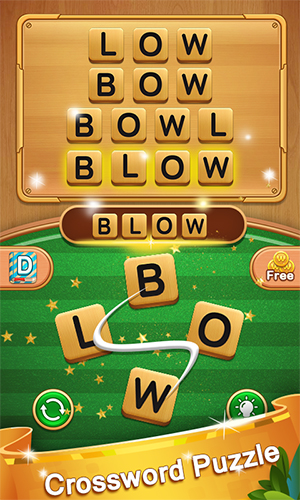 The basic gameplay of Word Legend is easy. If you have played word puzzle games before, you will be immediately familiar with it. Even if this is your first time playing it, it's not rocket science, so you will know right away what to do. Connect the letters to form words on the crossword puzzle. Although there are specific words that you need to find, you will still be given added points for the extra words that you will find, which a positive thing is. Depending on how good you are with words, it can be easy or difficult. But generally, the first levels are easy to beat, and it gets more challenging on the higher ones, so it's best to save your hints and coins for later. As of this writing, there are about 1800 levels to complete, so even if you are addicted to word games, you are still looking at plenty of game hours on this app.
It Has Long Video Ads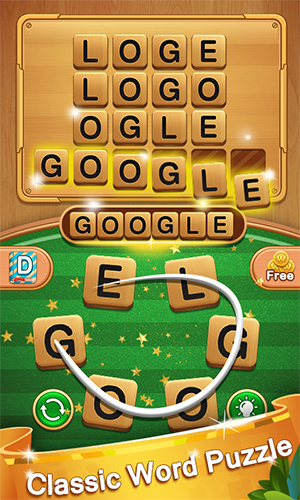 Word Legend is an app that you can download without spending real money. As you would expect on free games, this too comes with ads. However, while other similar games has reasonable amount of ads, the advertisements on this game can be exasperating and it can affect your mood in playing. The video ads also take 30 seconds to play, which is quite long.
Simple User Interface
The game has a simple user interface. It's straightforward, so you will not be confused on what to do even if it's the first time you're playing it. The letters are at the bottom of the game window and the crossword puzzle that contains the boxes that would serve as your clue are on top. It also has a dictionary feature that would give you the meaning of the words. It's a good feature for the game, because it will widen your vocabulary.
The Good
Word Legend is free to download and it has several levels waiting to be completed. It also has a simple and easy to navigate user interface. It comes with a dictionary feature that will tell you the meaning of the words, and you will also get extra points for the additional words that you will find.
The Bad
The video advertisements take a long time and there are several of them.
The Verdict
Word Legend may have long advertisements, but it's still a fun and challenging app to add on your list of word games. It's free and it has several levels available. The interface is also easy to navigate and the dictionary feature will help widen your knowledge with words.