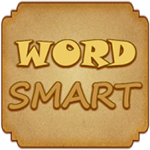 Yo, ho, ho, and a bottle of rum! Ahoy there me lads and lasses! The crew and I had a little celebration because of the successful booty hunting adventure that we had yesterday. As ye may expect, we drank several barrels of rum and had fun the entire night. But ye know this old salt, me won't be easily take down by rum! Me system is already used it so being drunk is not in me dictionary. See, after the party, this bucko can still write a review for ye without a problem. Aye, me didn't forget about yer regular dose of app review. Batten down the hatches me hearties as I tell ye more about this app called Word Smart by JL Soft.
Basic Graphics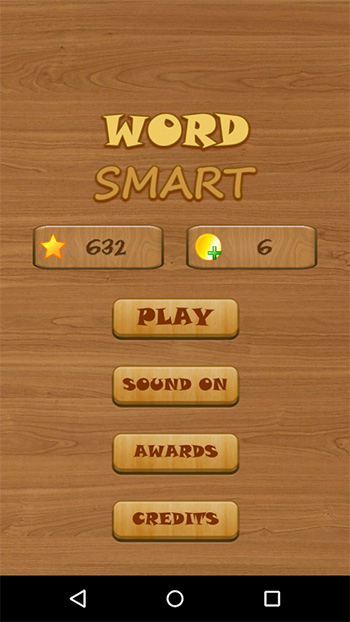 The graphics will not really wow you since most of what you will see is a background that looks like a brown wood and the words that will tell you about the game. Although it's basic on the graphics department, it doesn't mean that it's not presentable. It's organized and you can read the letters properly, so it's good enough since it's a word puzzle app anyway.
Simple to Learn
This is a game that will spark the interest of people who love playing word puzzle games. It works the same way as most games of this genre so you will immediately know how it's played if you have played a similar app before. Even for first-timers, it is still not rocket science as you just have to tap on the letters to create words that matches the required number of letters.
It Will Make You Think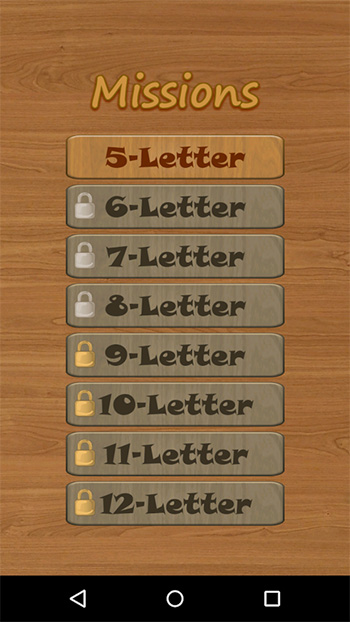 It's not just a time waster but it will also challenge your brains. This is an excellent app if you wish to pass time and at the same time exercise your brains by thinking. There are several missions that have various levels under them. The levels are also available in easy and expert difficulty. Some of the levels can be easily passed but there are those that will really take time to complete, especially the higher levels.
Word Puzzle Game with a Twist
Most word puzzle games will let you create various words based on the given letters. This is also the same as them. However, there's a twist on this free to plat app that also gives this app a fresh take on the classic word puzzle games. There are letters in blue in some levels that must be included in the words that you create. This means that you have to think harder since you are not just to create any random words, but words that have the said specific letters, which gives it more challenge.
Thumbs Up
Word Smart is free to download and play. It's simple to learn and it will get you thinking while keeping you occupied. The graphics is simple but it's organized so it works for this type of app. It has a twist that gives a fresh take on the classic game genre.
Thumbs Down
There are times that the game doesn't load properly so you have to close and try again. However, this doesn't happen all the time so it's not really a deal breaker.
The Verdict
If you are into word puzzle games, Word Smart must definitely be added on your list. You will not be disappointed with the number of levels to play and their difficulties. Your brains will be exercised and challenged, while keeping you occupied.