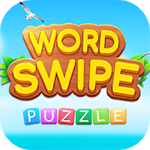 Ahoy there me lads and lasses! Here's yer favorite pirate ready to take another fun and exciting journey with the entire crew on the seven seas. We just started sailing and we still have a long way to go before we reach our target island. So I decided that while this old bucko is free, I would make a review of another app that you could possibly add on your list. If you are into word puzzle games, ye hearties will be interested in this app. 'Tis called Word Swip by Wordfun Games. Batten down the hatches and let's begin with the review.
Familiar But Has a Twist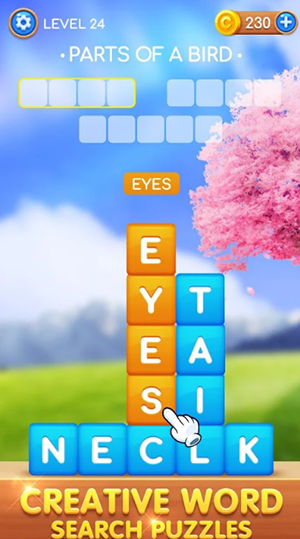 Word Swipe has a familiar game because it feels like a combination of various games. It's like a crossword puzzle because you will swipe on the words that you need to find but instead of them staying on the board, they will be removed from the screen so you only have the letters that make up the words that you need to find. There's also an option to shuffle words as they may not be in the right order. There's also a clue on what the words are all about so you will have more idea on what to look for.
Several Themes to Unlock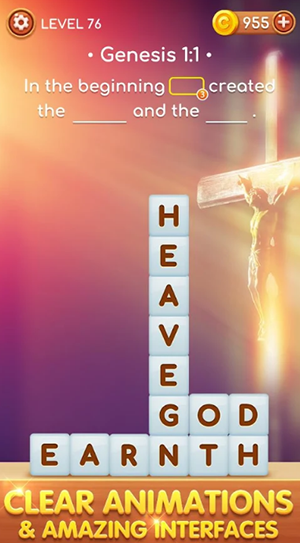 There are various themes to unlock and use. When you start the game, you will only have one theme, which is the default. After collecting the required number of keys, you will eventually unlock more themes. This also adds fun to the game because you are not just trying to find words, but unlocking themes is like another goal that you need to achieve, which makes it more exciting.
Shuffle is Not Unlimited
You are given free shuffles when you start. Other similar games have unlimited use of shuffle, but not this one. Once you used all the free shuffles, you will need to buy more shuffles using the coins that you collected from finding words. There's an option to watch a video advertisement at the bottom if you wish to earn more coins.
Inappropriate Adverts
While having advertisements after every level is accepted and expected since this is a free game, the problem is that some of them are inappropriate for kids. If you are letting children play this game, they need monitoring because there may be adult content on the ads that are not appropriate for them.
Some Words are Misspelled
Considering that this is a word puzzle game, it is very important that all words are spelled correctly, which also means that the letters required for those words must be exactly there. There are levels with misspelled words, so it would be challenging to find the right word only to realize in the end that there's an error when you reach the last word as that's the only option that you have.
The Pros
Word Swipe is free and easy to learn. It also helps you think as you find words that fall under the given clue. There are also various themes to unlock making it more fun and exciting.
The Cons
Shuffle option is not unlimited and there are also misspelled words. There are inappropriate advertisements too.
The Verdict
Word Swipe is a word puzzle game that will make you think and at the same time keep you occupied. You just need to be careful if letting a kid use it because inappropriate ads may pop-up.